quantilope Launches Automated Solution to Need-based Segmentation
(String: https://www.quantilope.com/hubfs/Segmentation-linkedIn-A2.jpg)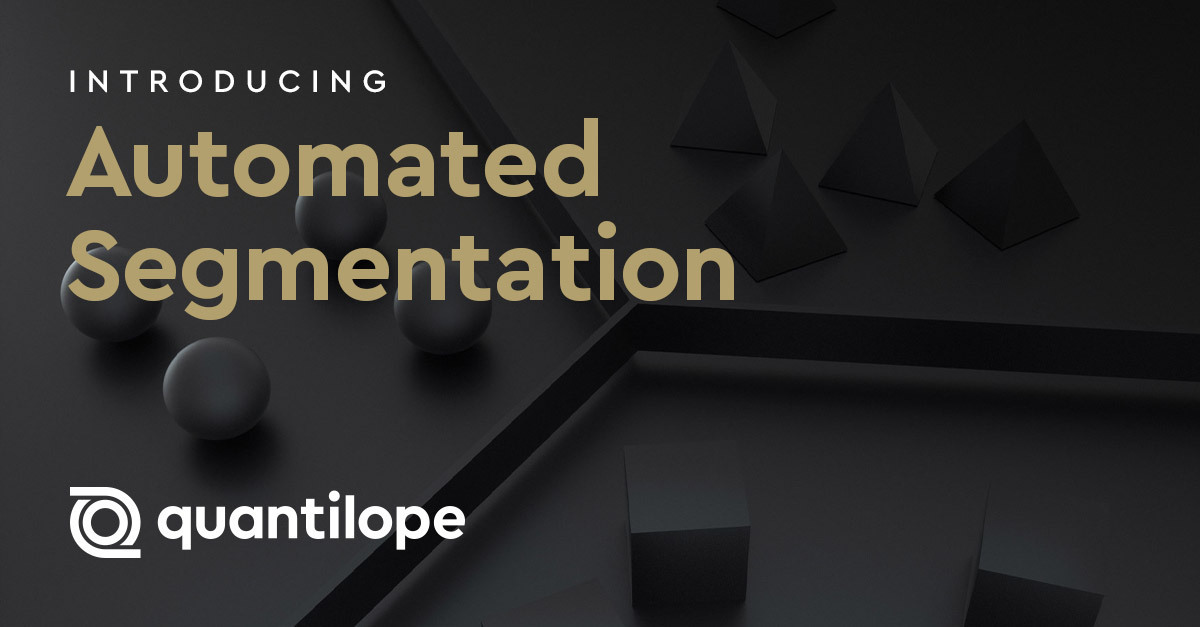 quantilope is excited to announce the launch of our newest automated method on our Insights Automation platform: Segmentation!
The release of this new method enables brands to automate segmentation research, delivering high-quality insights at a fraction of the time researchers are used to with other vendors. While segmentation can be known to be a costly and time-consuming method, quantilope's approach allows users to add segmentation to a survey with a simple drag + drop.
quantilope's segmentation uses a need-based approach, meaning the method starts by capturing consumer responses to need-statements (asked through a MaxDiff to allow for tradeoff decisions). The responses to these need-statements are then analyzed through a series of AI-driven algorithms on the backend, allowing our clients to focus the majority of their time on the actual results themselves. For a visual reference on how quantilope's segmentation works step-by-step, check out this 2-minute demo.
Need-based segmentation is highly valued among research experts as the 'gold-standard' approach. It enables brands to align and advance product developments and communications with the relevant needs and motivations of consumers in mind. Need-based segmentation identifies segments based around consumer needs, yet still has the power to automatically profile the segments on demographic, behavioral, or psychographic data - making this an all-inclusive approach.
Key Benefits:
100% Automated
No manual calculations or analytics needed
Simple to Use, Sophisticated in Insights
Intuitive enough for a researcher of any background to generate strategic findings
Fast Results
Get results in a fraction of the time you are used to with other vendors (exact timing dependent on each study)
High Quality
Grounded in machine learning and statistical algorithms
Dynamic Output
Automatic recommended number of segments (with the ability to adjust)
All-inclusive
Focus on consumer needs, yet still gain insights into demographics, psychographics, and behavioral data without any additional effort
To learn more about quantilope's automated segmentation and uses cases, download our one-pager below.
Download the one-pager now!