Events
//
Events Team
//
2021-08-02
quantilope Demonstrates Platform at Greenbook Insights Tech Showcase
(String: https://www.quantilope.com/hubfs/Greenbooks_2020_Bea_1200x627-1.png)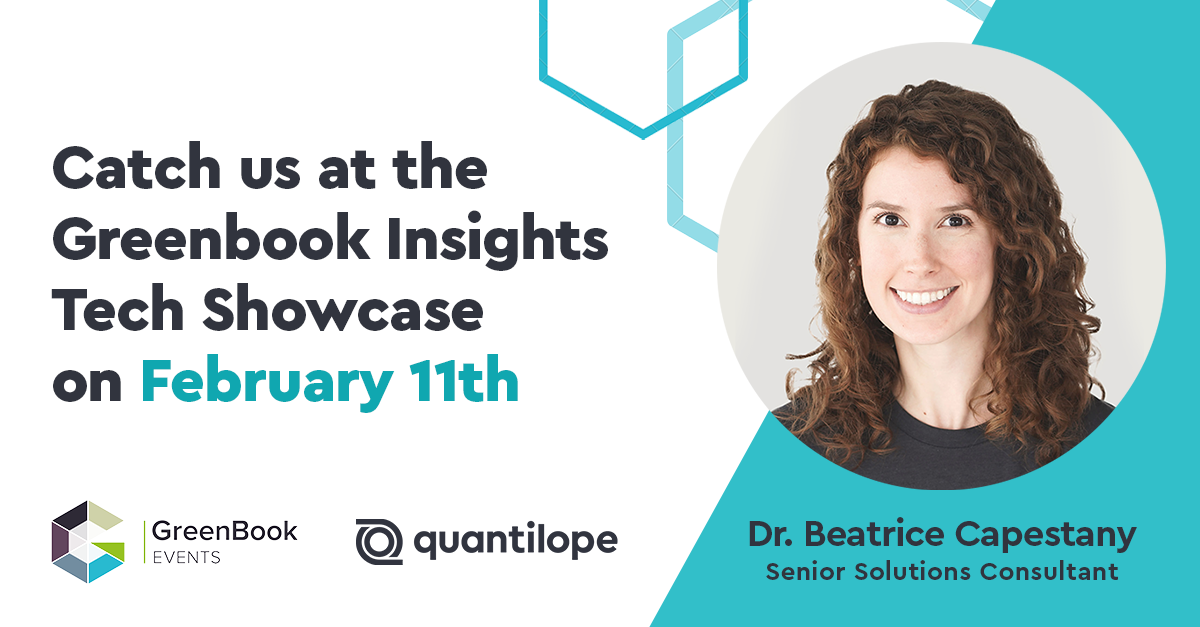 Join quantilope at the Greenbook Insights Tech Showcase to learn more about the most innovative and promising technology solutions in consumer insights.
Thursday, February 11th, 2021 from 11:00am - 3:00pm EST

Register Now - https://events.greenbook.org/tech-showcase/agenda/session/466025

Presentation Time: 1:30pm-2:00pm
Automated Advanced Research Deliver Scale & Efficiency
Introducing quantilope's end-to-end research platform automating advanced research methodologies. quantilope's platform maps the entire research process from the survey set up, to fielding, analyzing your data, visualizing, and reporting to deliver high-quality, relevant insights for a fraction of time and cost of full service research providers. Supported by a team of certified research consultants, quantilope empowers insights leaders to do more with less, without sacrificing quality.
In this demo, viewers will learn how they can run advanced research studies (MaxDiff, Conjoint, TURF, Implicit, and more) in less than a week, gain full access & control over their data, and learn about features like instant data cuts to increase total flexibility in the research process.
Speaker: Dr. Beatrice Capestany, Sr. Solutions Consultant at quantilope