Net Promoter Score (NPS) - A Barometer of Success | quantilope
(String: https://www.quantilope.com/hubfs/Q%20-%20Marketing%20internal/Blog/imagery/glossary/NPS_Kundenzufriedenheit_EN_1000x600ps.png)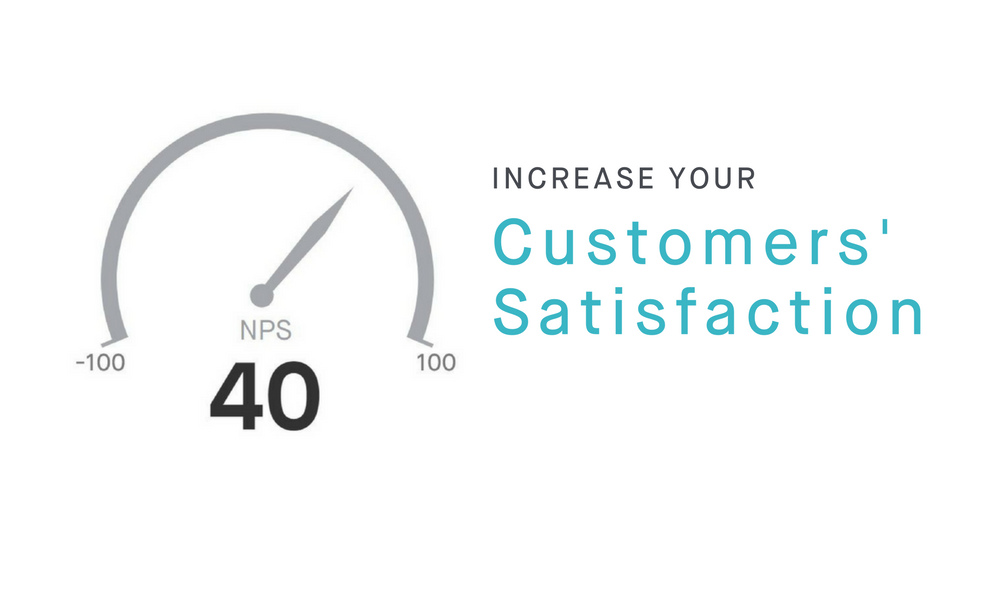 Give your NPS a significant boost in two simple steps
Delighted customers who love and buy our products and services – this is what makes us marketers and market researchers happy. We love it even more when our customers' positive buying decision results in a high or very high likelihood that they will recommend the products to others.
Word of mouth has always had an enormous influence on buying decisions. A recommendation not only results in new customers but also the sustainable and, above all, organic growth of the company. A friend's personal recommendation will outshine any advertising measure, no matter how good. But in general, customers actually expect and demand to be satisfied when they purchase or use a service.
Customer opinions are more transparent than ever:
To recommend something, buyers must be so delighted that their expectations for a product or service are actually surpassed. Only then will they "peddle" what they bought. It's different when it comes to disappointment in a service and dissatisfaction with a product. Negative experiences are shared and publicized about 8x more often. Digital media and social media networks such as Facebook now intensify this process even more.


Forums, where users share their thoughts about the quality and use of various products and services, along with the numerous review platforms create much higher transparency than before. The social transmission of opinions is now more transparent and agile than ever.


Measuring consumer sentiment:
The Net Promoter Score is a reliable and popular technique for measuring current consumer sentiment along with the likelihood of recommendations. By asking the decisive question "How likely are you to recommend the product/service to others?", companies get a key indicator of how the company is performing.
In practical applications, the Net Promoter Score is often combined with questions about customer satisfaction. Numerous companies conduct surveys at least once a year to find out how customers feel about them. By now the question about the likelihood to recommend to others is standard.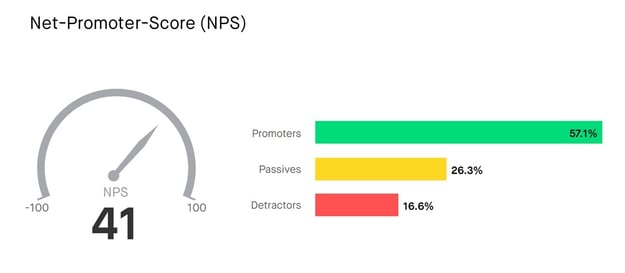 Two

tips on getting even better insights from your net promoter score:
1st tip: Get specific about consumer sentiment
Knowing the rate of recommendations for your company is good. But only when you know the reasons and motivations behind your customer's decision do you get the key to optimizing your processes and products in the right places. Is it the price of a product, the availability of employees on the service hotline, the packaging that is hard to open, etc.?


By asking just a single additional question, you gain very valuable insights from your customers about what exactly makes your products and services successful and attractive – or what disappoints the customers. You learn what you do well and where you need to do better.


So go ahead and ask about the reasons for the like or dislike. You might say "Please tell us the reason for your evaluation" or "What do you like / what don't you like about this product?"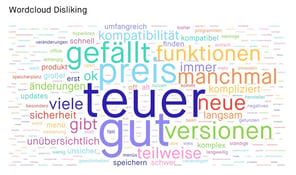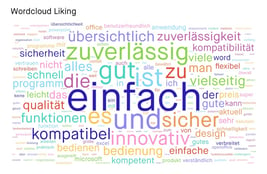 2nd tip: Utilize various touchpoints for your customer
Don't just ask about customer satisfaction once a year or every few months. Get the Net Promoter Score at the various touchpoints for your customers and use any appropriate opportunity to find out about the current sentiment. In general, it is recommended to adopt the NPS as a component of every market research survey, for example in surveys about customer satisfaction, for the brand health test or usage & attitude.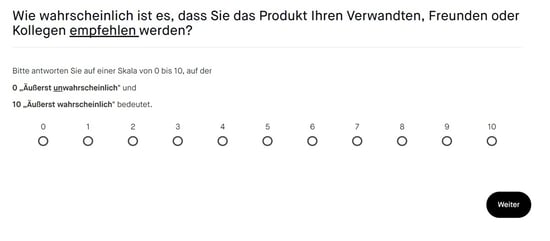 Also, integrate the Net Promoter Score (incl. the additional question about the reasons) into existing processes and just let the customer barometer run automatically on a permanent basis. Nowadays, digital technologies offer us excellent opportunities to easily and inexpensively integrate consumer sentiment. This means that you're always on the ball in terms of customer satisfaction and can expediently adjust your activities.
Five additional customer touchpoints where you can utilize the Net Promoter Score
Booking and order confirmations Every booking or order confirmation is an excellent opportunity to say thank you and ask customers about their satisfaction with the service or ordering process.

Whether booking a trip, getting an insurance policy or buying new shoes or electronics online – your customers can give you valuable and up-to-date information about their satisfaction with the simple question about the likelihood that they would recommend you. It doesn't always have to be the product itself; the Net Promoter Score can also quickly and easily evaluate processes.

Product delivery If you only deliver a product and then issue an invoice, you're missing valuable opportunities to find out more about your company and services. Did you send a new box of vegetables or a smartphone, for example? A few days after the successful delivery, ask your customers whether everything arrived in good shape, how they are doing with the product and how likely it is that they would recommend it to others.

Customer hotline The Net Promoter Score is a great opportunity for all companies with a customer hotline. After customers call, ask them whether their questions were answered to their satisfaction and how likely it is that they would recommend your service. Your customer support staff is happy about praise and positive feedback. And if the consultation or friendliness doesn't leave the customer satisfied yet, you have the opportunity to step in and optimize the service.

Newsletter Do you regularly send out a newsletter with updates and information? This is another place where you can add the question about recommending your products or services.

Online customer portal Do you have a dedicated area for your customers on your website? You can integrate the Net Promoter Score here too. Generate the current values for your customers on the fly.
There are certainly more examples specifically for your company. Take advantage of these opportunities! An automatic and permanent determination of your current NPS is a fast, simple and inexpensive way to realize opportunities and fields of action for your company in real time, for a targeted optimization in all the right places.
By the way, topical statements such as "90% of our customers are very likely or extremely likely to recommend our services" are excellent for marketing and publicizing on your website.
Your marketing department will love these numbers! ;)