Consumer NOW Index: A Mid-Year Review of 2021 Consumer Sentiment
(String: https://www.quantilope.com/hubfs/Insights%202021%20With%20Sub-Line%2c%20Light%20Image.jpg)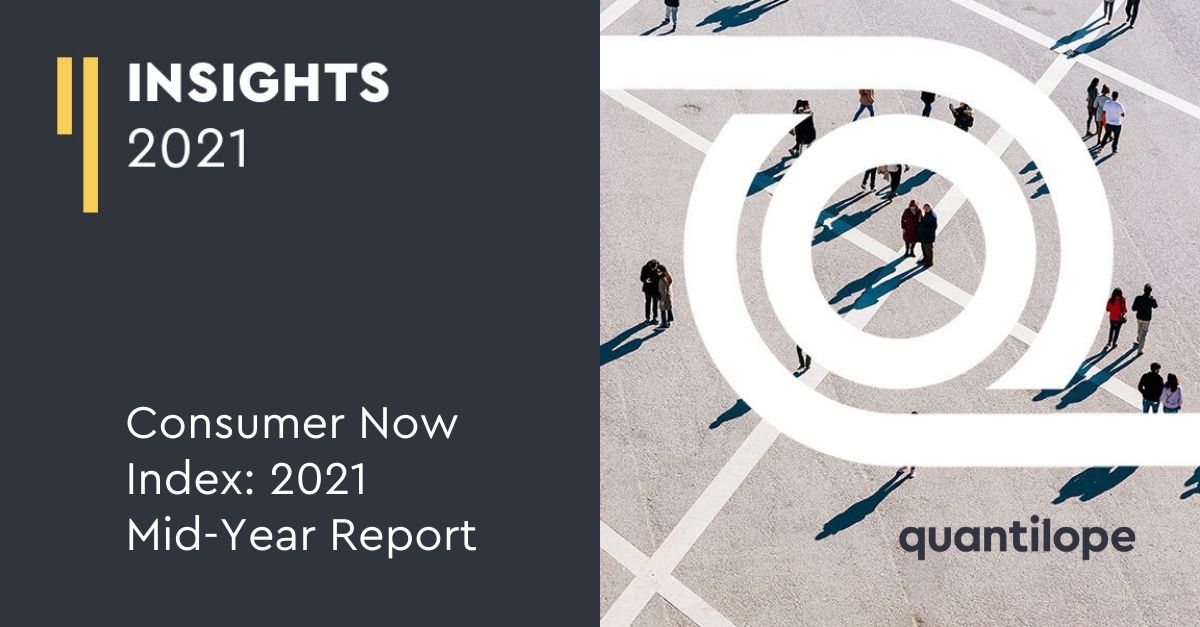 quantilope's Consumer NOW Index 2021 Mid-Year Report provides an update on consumer well-being, top consumer principles, and a sneak peek into our revamped tracker.
The Consumer NOW Index is run once per month, with each wave capturing ~400 consumer responses. As each month's data is automatically added to our publicly available interactive dashboard, equipped with live significance testing and detailed data point explanations, brands can leverage real-time changes in consumer behavior to efficiently shift their focus and stay relevant.
2021 was a long-awaited year for many, and with this mid-year report, we can assess how consumers are feeling after the first two quarters.
Below are some of the topics we explore in this most recent Consumer NOW Index report:
Update on Consumer Well-Being (satisfaction in life, balance in life, and future outlook)
Generational spotlight: How do top principles differ among younger and older consumers?
The continuous, disproportionate gap in well-being between males and females
Consumers' most engaged activities between Q1 and Q2 of this year
Sneak peek insights into our newly revamped Consumer NOW Index tracker (report coming Q3)
Eager to dig in? Download the full 2021 Mid-Year Report below:
Download the full insights report now!