What Will Black Friday Look Like in 2020?
(String: https://www.quantilope.com/hubfs/pexels-karolina-grabowska-5625134-1.jpg)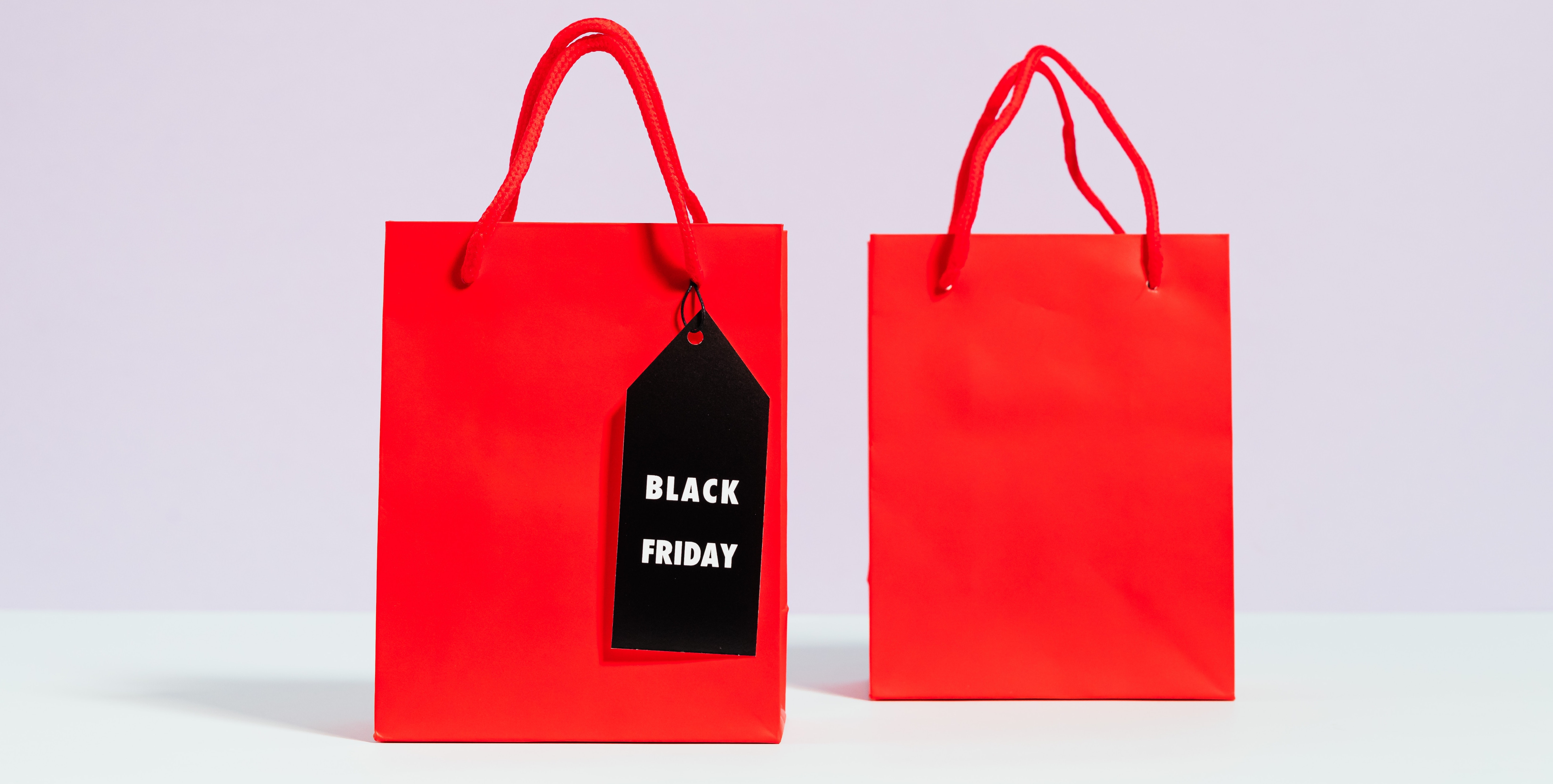 With one of the busiest shopping days of the year quickly approaching, quantilope surveyed 400 US consumers between the ages of 18-73 to better understand what Black Friday may look like this holiday season.
We know Black Friday as the day of the year consumers wake up prior to the crack of dawn (unless they've camped out the night before), drive to their local malls, outlets, and stores, and join the stampede as doors open for business. However, it's hard to imagine such crowds this year in light of CDC guidelines and social distance mandates, especially with our supporting data showing 67% plan to shop online (11% more than intended online shoppers last year).

Despite this online shift, Black Friday will remain a busy shopping day; although only 29% of Boomers (55+) plan to shop on Black Friday this year, more than 60% of all other age groups plan to do so. The majority of younger generations are more likely to wait until the actual day (over 50% of Gen Z and Millennials plan to shop on November 27th), while older generations are planning to start their holiday shopping earlier, especially Boomers. And despite when consumers plan to shop, the large majority of all age groups would be interested in Black Friday deals offered throughout the entire month of November.
Among the top reasons for the shift toward online shopping this year are convenience for shopping from home (64%), and a hesitation to shop in-store with the risk of COVID-19 (48%). However, among those who prefer to shop in-store, the ability to browse and see if anything catches their eye is a top reason for doing so. More specifically, consumers tend to shop in-store at mass market retailers (i.e. Target, Walmart, Best Buy) for categories such as health and beauty products (64%), home improvement items (55%), and technology (55%), while they lean more toward online shopping for apparel and footwear (just 41% and 28% in-store mass market shoppers, respectively).
As for general feelings toward this holiday season, half of consumers feel neutral toward it, while 37% are excited, and 14% are stressed. Excitement for the holiday season is driven primarily by younger generations (18-38), compared to only 17% of Boomers who can say the same.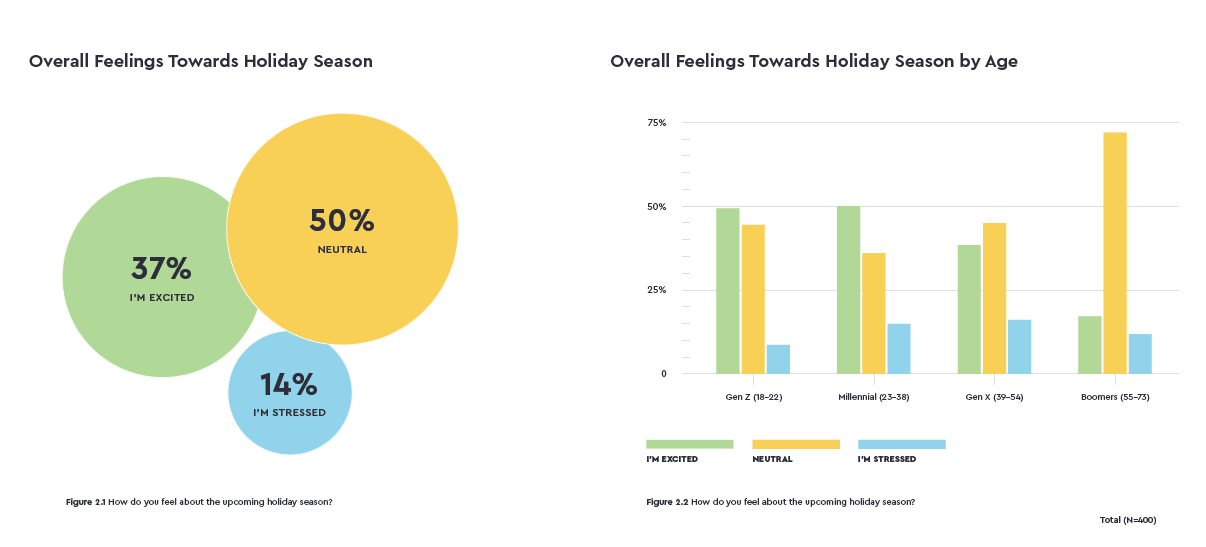 The full insights dashboard including a deep dive into Key Drivers for Black Friday shopping, top retail categories, and overall feelings toward the holiday season is available below.
Access the full insights dashboard now!