What's Driving Holiday Purchasing Decisions?
(String: https://www.quantilope.com/hubfs/black-friday-retail-holiday-shopping.jpg)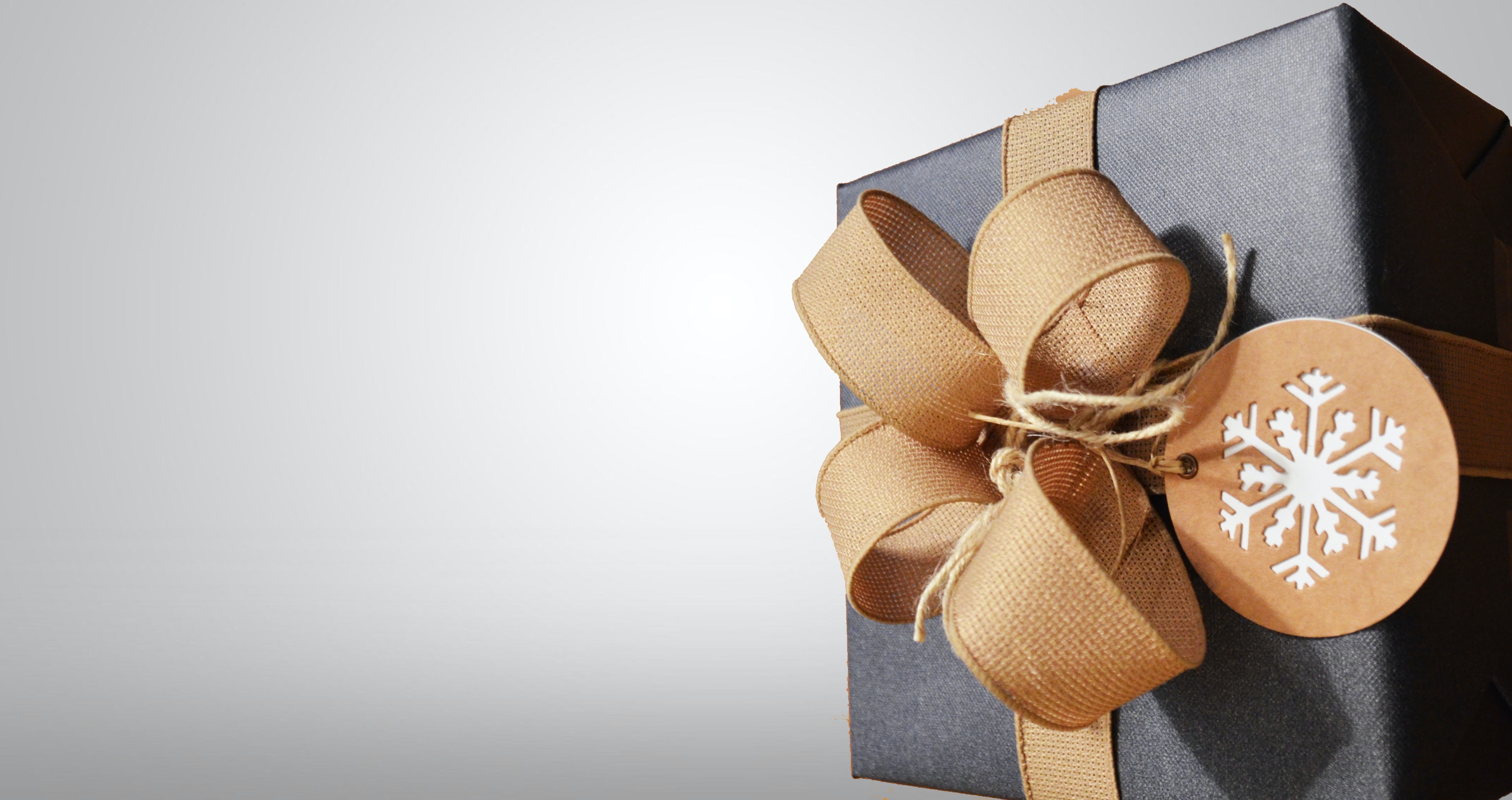 In the spirit of the gifting season, quantilope's Retail Holiday Shopping study uncovers what's driving Black Friday purchases this year, according to 400 US consumers, aged 18-73.
Before looking ahead to upcoming Black Friday perceptions, we first looked at recent shopping behaviors. In the past six months, more consumers have purchased apparel/accessories (59%), health/beauty products (58%), and footwear (57%) than any other retail category tested.
Within each category, there was no dominant shopping method but rather a mix of in-store and online shoppers through various outlets (i.e. mass market retailers, department stores, online brand stores, etc.). When comparing shopping methods between categories, significantly more consumers tend to shop in-store at mass market retailers (i.e. Target, Walmart) for health/beauty products, home improvements, and technology/electronics than they do for apparel or footwear.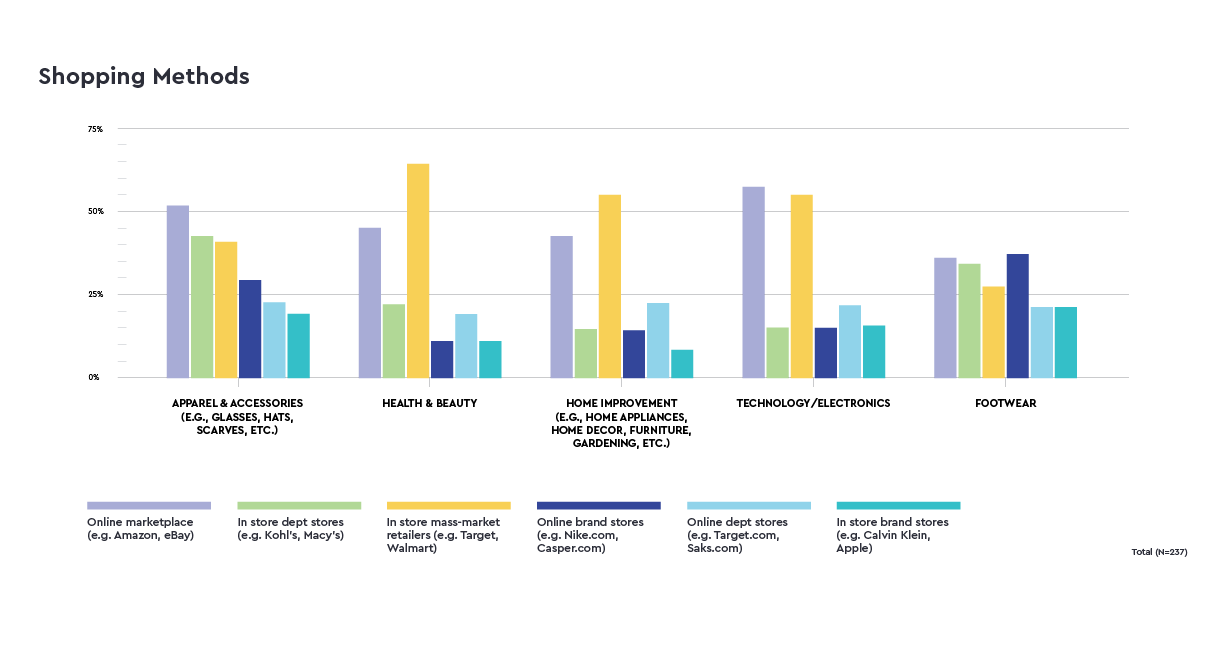 To take a deeper dive into some select retail categories that are notoriously popular for Black Friday shopping, we looked at apparel/accessories, technology, and home improvements. Specifically, we ran a Key Driver analysis on each of these categories to understand the types of messaging shoppers consider important in order to participate in Black Friday shopping this year.
As shown in the Importance-Performance matrix below, when it comes to apparel/accessories, technology, or home improvements, shoppers consider the following aspects most important to Black Friday: getting ahead on holiday shopping, getting the best discounts, and being the best time of year to shop. Further, technology shoppers also feel waiting in line is worth the savings, which technology brands can use to their benefit in holiday messaging.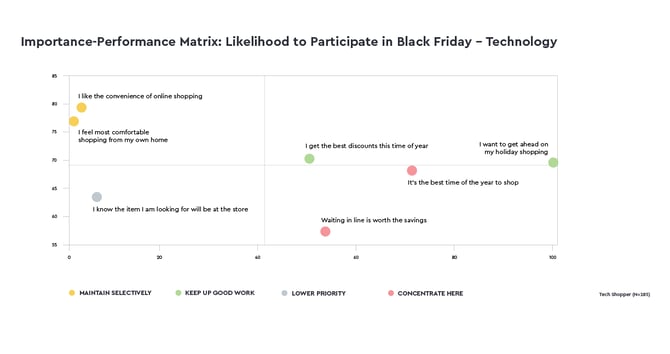 Although these three categories (apparel/accessories, technology, and home improvements) have several similarities when it comes to Black Friday shopping, where they differ is in the likelihood shoppers of each category will actually participate this year. Technology shoppers are most likely to participate in Black Friday (63%), followed by 52% of apparel/accessories shoppers and just 49% of home improvement shoppers.
The full insights dashboard including a deeper dive into Key Drivers for Black Friday shopping, top retail categories, and overall feelings toward the holiday season is available below.
Access the full insights dashboard now!