The most important food trends for 2021
(String: https://www.quantilope.com/hubfs/Q%20-%20Marketing%20internal/Blog/imagery/insight-studies/Food_Trend_Study_Blog_Post_Part_1.jpg)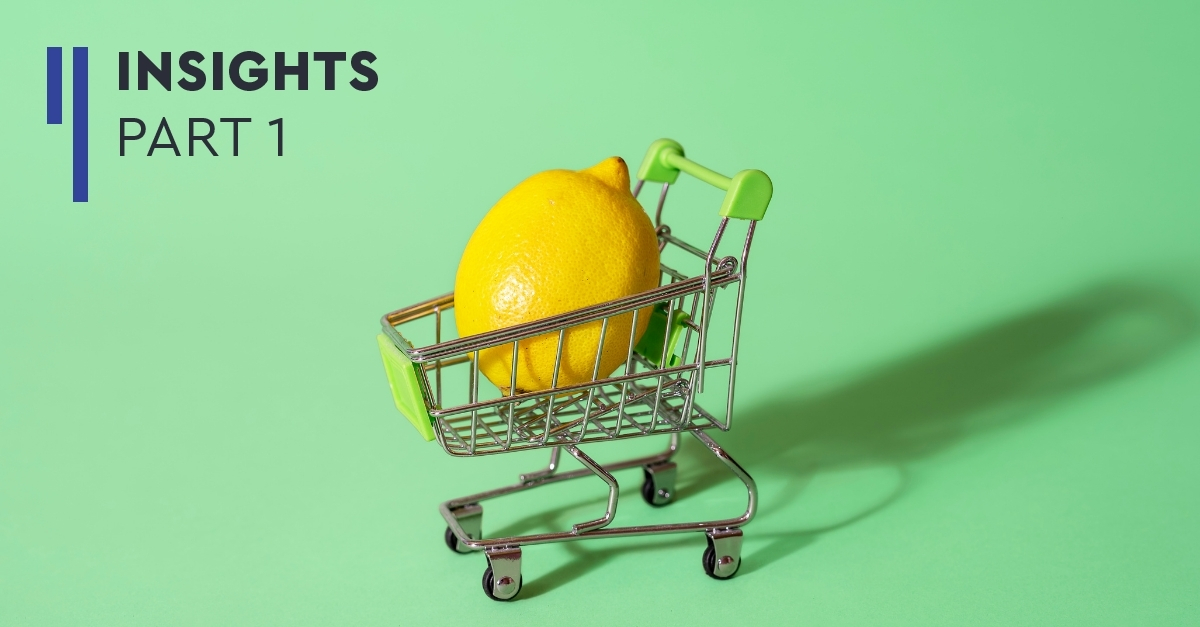 Copyright: Andrei Ureche via canva.com
Organic, clean, low carb, keto - the insights of quantilope's latest Food Trend Study show which food trends really move consumers, where the greatest potential lies for brands, and how important sustainability is.
What are the most important food trends in Germany?
A study by quantilope with 552 consumers in Germany* indicates that 'Organic', 'Locally Sourced' and 'Fair Trade' are currently the most popular food trends. Around two-thirds of respondents say they are familiar with these trends (see Fig. 1). Of these, 'Locally Sourced' is the most common in terms of people's everyday life: 34 percent live according to this trend and 15 percent say they would consider trying 'Locally Sourced' out for themselves. 'Organic' is lived by 28 percent and considered by 18 percent. 'Sustainably Sourced' is known to half of respondents, 21 percent say they already live by it and 13 percent are considering trying 'Sustainably Sourced' for themselves.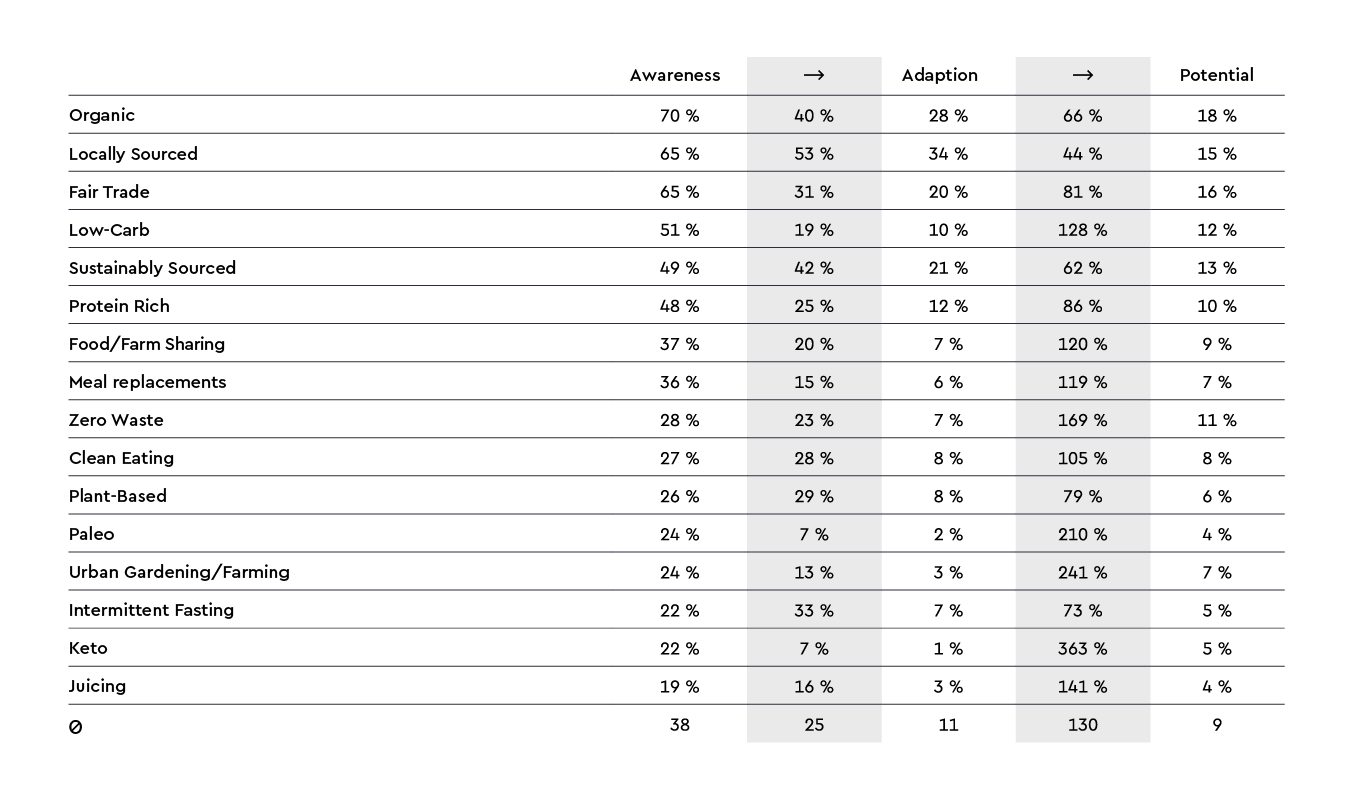 Fig. 1: Trend funnel with awareness, adaption and potential of food trends
Among the boomer generation, nearly one half of consumers align their diet and purchasing behavior with 'Locally Sourced'. One in five boomers is open to trying out 'Sustainably Sourced' for themselves. Boomers also show the greatest potential with regard to 'Sustainably Sourced' and 'Fair Trade' (see Fig. 2).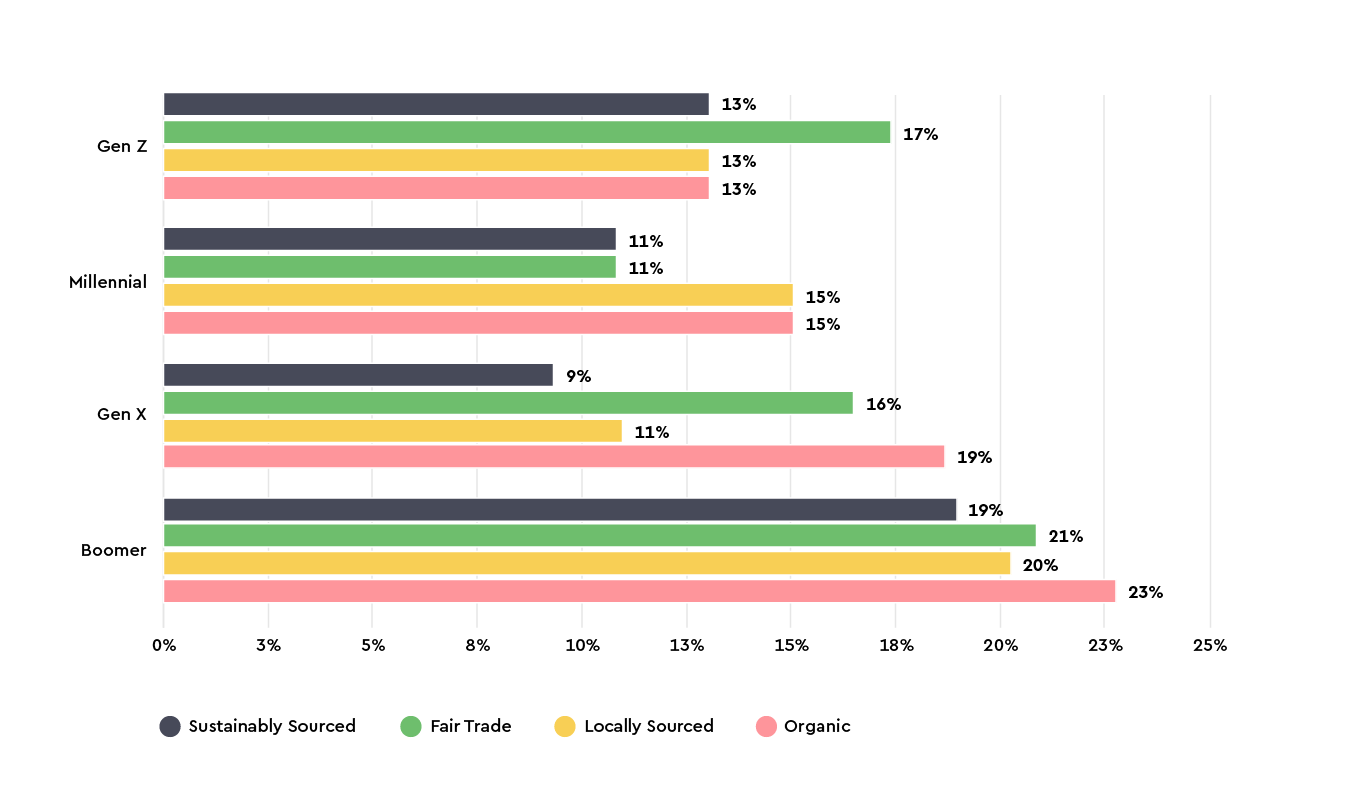 Fig. 2: Potential of the most important food trends, split by generations
The prevalence and popularity of concepts such as 'Organic', 'Locally Sourced' and 'Fair Trade' indicate the high importance of environmentally friendly and socially responsible products for consumers in Germany. The implications this has for purchasing decisions are shown by the results of the implicit test.
The advantage of implicit tests is that unconscious associations are revealed, which significantly influence our actions and decisions long before the conscious mind is informed.
In an implicit single association test, 'food' is associated above average with 'Local origin', 'Organic', 'Farm' and Sustainability (sustainable ingredients/packaging). The downside of the food industry, represented by terms like 'Pollution', 'Garbage', 'Factory' and 'Plastic', on the other hand, is associated below average with 'food'.
Regarding purchase decisions, these insights might show that the closer brands, advertising and imagery are to these unconscious associations of consumers, the more coherent they are perceived and the easier it is for consumers to decide in favor of a particular brand and/or product.
How important is commitment to sustainability for brands?
A brand's commitment to sustainability is very important or somewhat important to more than half of respondents. A comparison of generations shows that Millennials in particular consider a brand's commitment to sustainability to be very important or somewhat important (63 percent).
The dietary type also makes a difference: while among omnivores 47 percent say that a brand's focus on sustainability is very important or somewhat important, among alternative eaters (vegetarian, vegan, pescetarian) the figure is just under three-quarters.
Which brands are associated with sustainability in Germany?
The top 3 brands that consumers associate with sustainability are Alnatura, Alpro and demeter.
The top 10 brands associated with sustainability also include three retail brands, particularly REWE Bio, BioBio (Netto Marken-Discount) and EDEKA Bio.
Find out which other brands are associated with sustainability in the interactive Insights Dashboard.
Also, learn more about what motivates omnivores versus alternative eaters to choose their respective diets, how popular meat alternatives are, and the opportunities they present for companies and brands.
In the special on milk and milk alternatives, a MaxDiff analysis shows which message on milk packaging is most likely to convince consumers to buy.
*nat. rep. on age and gender, with a boost on alternative dietary types.
Access the full insights dashboard now!