Personality AI: A Single Question Becomes a Consumer Story
(String: https://www.quantilope.com/hubfs/Resized%20Personality%20AI.jpg)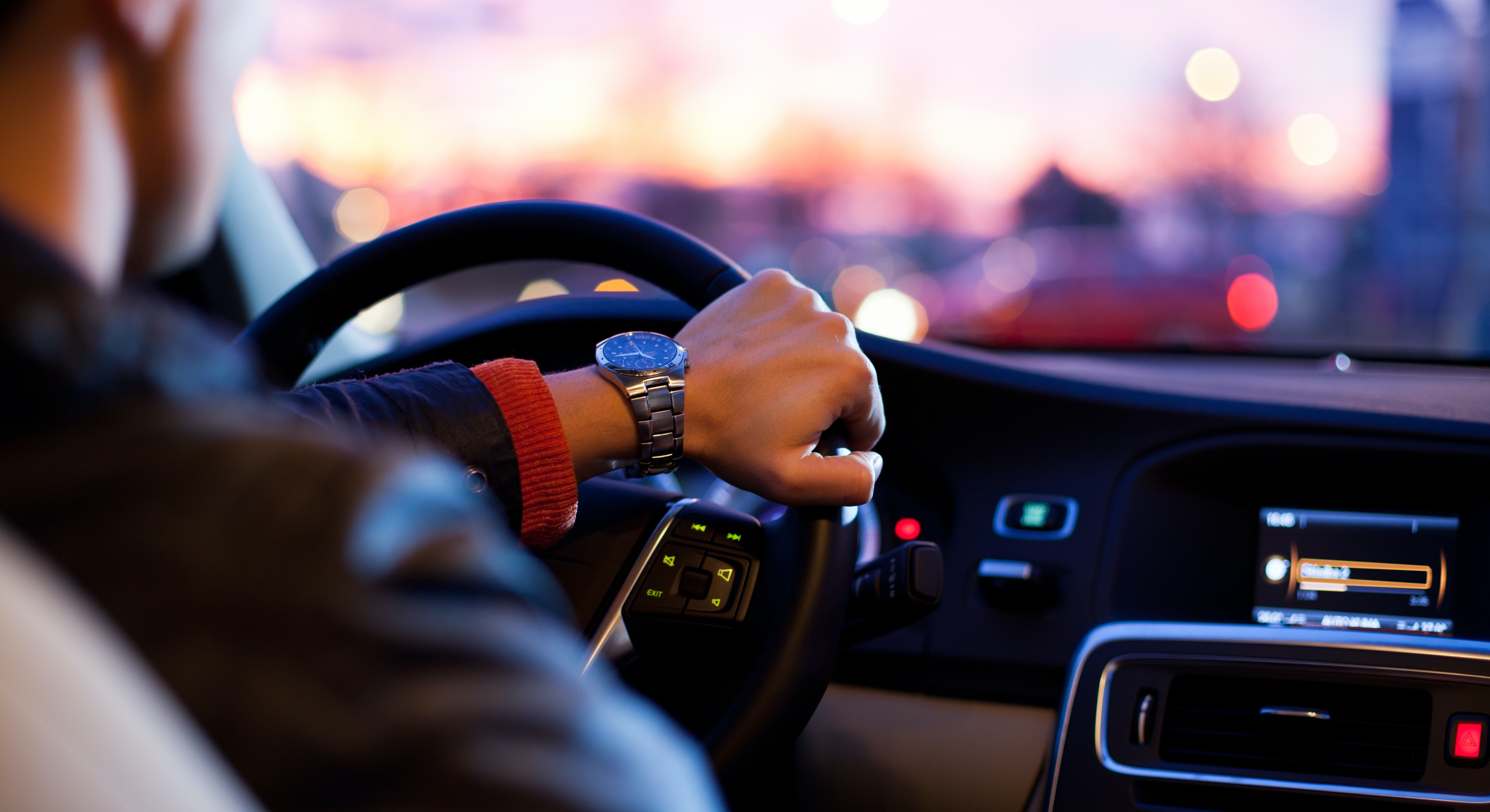 Presented through the lens of the auto industry, quantilope developed an AI research method to unwrap multiple layers of a consumer persona from just a single question.
As brands strive to learn as much about their consumers as quickly as possible, the need for depth and speed in research is becoming ever more pressing. A deep understanding of your consumer profile is crucial to support product developments, marketing communications, and brand innovations. With this in mind, quantilope's new Personality AI method uses a consumer's very short description of oneself, which is run through our AI model, and assigns each consumer a score (i.e. high or low) for each of the following Big 5 (aka OCEAN) personality traits below.
Openness
Conscientiousness
Extraversion
Agreeableness
Emotional Sensitivity
Each of these dimensions also has an opposite pole that we use to facilitate interpretation:
Openness ↔ Security
(Open to trying new things ↔ high need for security and predictability)

Conscientiousness ↔ Flexibility
(Plan and fulfill tasks with a defined schedule ↔ flexible and spontaneous)

Extraversion ↔ Introversion
(Gain energy from groups and stimuli ↔ need alone time to recharge/recover)

Agreeableness ↔ Competitiveness
(Cooperative, helpful, altruistic ↔ contradictory, insist on personal opinions)

Emotional Sensitivity ↔ Emotional Stability
(Sensitive to worries, threats, risk ↔ relaxed with few mood swings)
For instance, rather than saying a consumer scores low on openness, we would say a consumer scores high on security. This makes the application and interpretation easy and intuitive, even without much experience with the Big 5 model.
The tool is also enabled to ensure high quality responses by using an automatic data cleaner to detect invalid participants (those who prefer not to answer the question, or provide an answer irrelevant to the topic).
In this auto industry case study, we used quantilope's Personality AI method to understand the personality profile of consumers who prefer different car brands. In addition to the brand/personality distribution, we also determined consumers' intended use of electric vehicles, reasons for not using electric vehicles, and various uses for an owned vehicle.
As shown in the chart below, our study found that the distribution of consumer personalities differs considerably among brands. For example, consumers who prefer BMW score very high on security (they like predictability and something they feel sure about) while those who prefer Tesla score high on openness (they are willing to try new things and are curious about new experiences).

As for intended use of electric vehicles, those who score high on openness have the highest consent when imagining buying or sharing an electric vehicle, while those who score high on security have the lowest. Looking into this further, we focused on those who scored high on security to better understand why they are less interested in using electric vehicles. Based on the Top 2 scores of a 6-point rating scale (shown below), it is clear that consumers with an emphasis on security don't want to use electric vehicles due to difficulties with battery recycling, difficulties finding a charging station, and low range. This makes sense considering this consumer profile is less likely to be ok with unpredictability (i.e. when they will be able to charge or how far they will make it in one trip).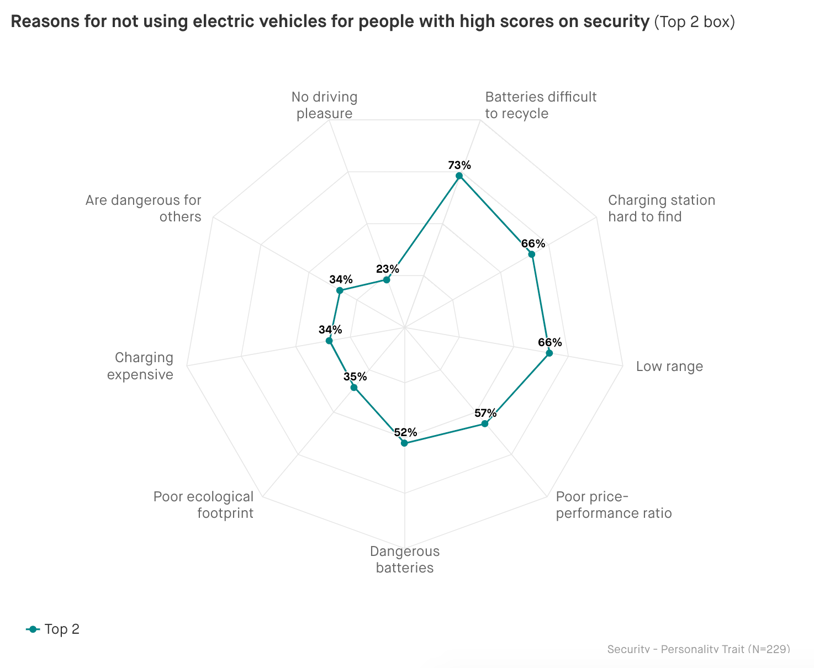 Knowing that these two consumer personality traits (openness and security) have such contrasting perceptions of electric vehicles, we took a look into their differing reasons for owning a vehicle to begin with. Those who score high on openness use their vehicles more in their free time, to pick up others, to pursue a hobby, and to visit friends than those who score high on security. Both personalities are using their vehicles equally for traveling to work and for professional appointments.
As you can see, from just one question we are able to analyze what kinds of consumers are drawn to certain brands, whether or not they are likely to buy or share an electric vehicle, and what activities they are most likely to engage in (all elements that a brand can quickly use to better tailor their offerings or messaging).
To further dive into these findings from our new AI tool, check out the interactive dashboard below.
Access the full Insights Dashboard now!