Career Development at quantilope: From Customer Success to Enablement
(String: https://www.quantilope.com/hubfs/Q%20-%20Marketing%20internal/Blog/imagery/people-culture/Template%20for%20People%20&%20Culture%20%284%29.png)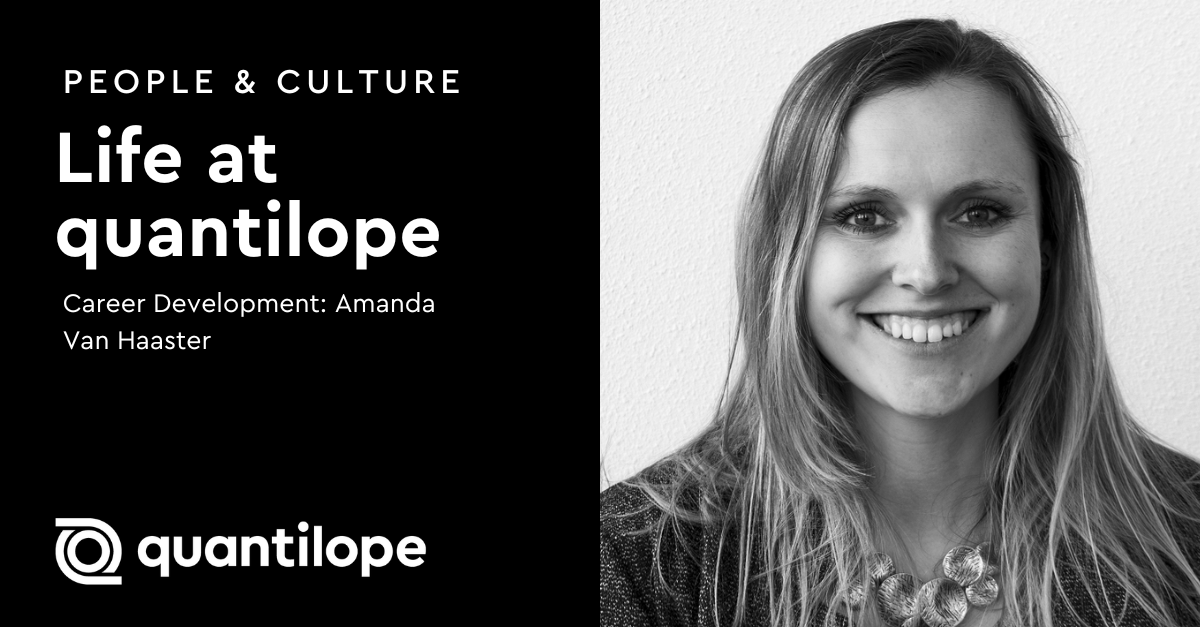 Meet Amanda van Haaster, who recently developed her career from Research Consultancy into another direction here at quantilope.
Hi, my name is Amanda - I'm a Sr. Customer Success Enablement & Operations Manager at quantilope and have been with the company for almost two years . Before joining quantilope, I was a Research Director at Ipsos and worked at Unilever in Consumer and Market Insight.
💻

What was the name and the responsibilities of your old "role" before you changed your position?
Before working in Customer Success (CS) Enablement, I was a Sr. Research Consultant,leading our Customer Success team in the UK. We started this "squad" a year ago, developing our own culture, routines and ways of working. In my day to day job I supported our research consultants to reach their development goals, to set up studies and to empower and inspire our customers.
🤓What is your new "role" called and what are your responsibilities now?
I transitioned from a Sr. Research Consultant to a Sr. Customer Success Enablement & Operations Manager. In CS enablement, we are empowering our growing CS organization with training, processes & tools that enable our teams to scale successfully. Examples are customer strategy playbooks, project management tools and making more data driven decisions where we can add most value in the customer journey.
🔍Why did you want to change the direction of your career?
While supporting team members in my previous role, I often found myself writing down new ideas that would make their lives easier. This list of ideas kept growing as I didn't have the time to actually make these implementations. I was thrilled to hear we would have a new team that would fully dedicate their work to these initiatives and was eager to join.
😍

Why was switching jobs impactful for you?
One of my personal values is to continuously improve and work to make things better. Since the first day in this new role I've felt so much energy andit's really rewarding to help people and see results quickly.
🚀What advice would you give someone who might be ready to a change?
Talk about it! At quantilope we have a very open culture and my former manager was keen to let me work on the topics that energized me. This helped me to learn what I was actually looking for in my work, and made the decision easier to make.


👍Does quantilope make changing your career path easy?
100%. The new job was posted internally first, which made me feel it would be
okay to consider this switch. On top of that, both my former and new manager have been very supportive and together we made a plan for what proved to be the smoothest job transition I've ever had.
Get in touch to learn more about quantilope!