Glossary
//
Dr. Jannik Meyners
//
2022-21-06
Segmentations Designed for Success | quantilope Science Team
(String: https://www.quantilope.com/hubfs/MRX%20Glossary_Segmentations.png)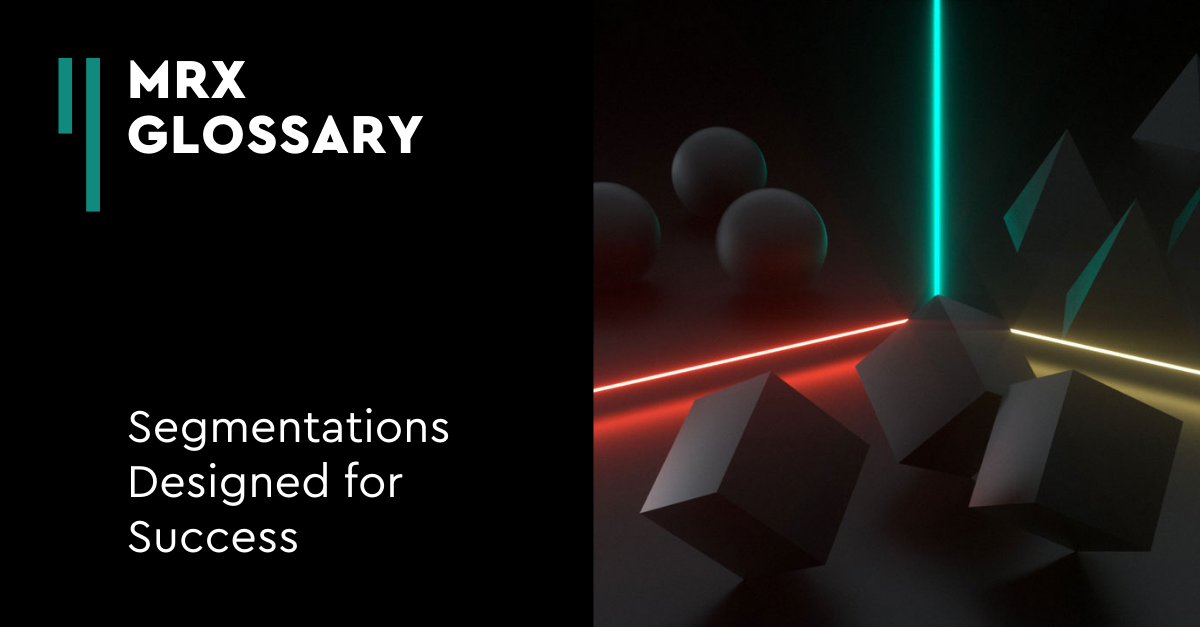 Written by Dr. Jannik Meyners, Director of Data Science at quantilope.
Table of Contents:
Today, brands are exposed to increasingly dynamic markets - consumer needs are changing quickly and are getting more and more diverse. New competitors or even whole new categories are emerging every day. Along with the change in market entrants, societal events can also fully disrupt markets by changing the environment in which companies operate - as seen most recently with the Covid-19 pandemic or the latest disruptions caused by economic downturn or high-inflation environments.
Impact on businesses
As a result of these market changes on many fronts, brands can struggle to keep up with the pace of change. Established brands that don't continually innovate or adapt risk being left behind, while smaller brands that closely cater to the needs of consumers can quickly rise to the top. Brands who want to be successful in today's markets need to have constant up-to-date insights on what their consumer segments need and desire, or which whole new segments may have recently emerged in the market. Capturing these valuable insights puts a brand in a position to manage and target its product innovations, tailor its advertising messages, or adapt its pricing and promotion strategies.

Market research implications
To get deep insights about consumers and to understand what consumers actually need and desire, brands should be leveraging the gold standard of segmentation research: need-based segmentation.
Need-based segmentation starts by gathering feedback from respondents on their most/least important needs, rather than their demographics or psychographics. By starting with a close understanding of actual needs, segments are much more actionable at their core, yet can later be explored in terms of age, gender, psychographics, product usage, etc.
Given its recognition as the gold standard in segmentation work, need-based segmentation is traditionally thought of as costly and time-consuming. Need-based segmentation requires a higher level of advanced research to run properly, which, until now, could have taken weeks or even months to execute. As a result, brands have typically only been able to run need-based segmentations every few years to get a high-level understanding of their market. Given the extensive effort, costs, and time, brands tend to shy away from need-based segmentation for the smaller, tactical, or operational use cases - even though these are the use cases businesses should really be focusing on.
With the increasing complexity and diversity in today's markets, along with extremely fast-changing environments, high-level, outdated segmentation studies simply won't give brands the insights they need to stay competitive. In order to be successful, brands need to be able to use the valuable insights of a need-based segmentation anytime, for any use case, tailored to any specific category. Enter: quantilope's automated, need-based segmentation.

How quantilope opened new doors for segmentation insights:
With quantilope's automated, need-based segmentation approach, researchers of any skillset are now equipped to run specific, targeted segmentation studies or broader, company-wide segmentations in less time, for less money, and much more frequently.
This is what quantilope considers: 'segmentation anytime'; high-quality segmentation insights (big or small) without the hassles traditionally associated with this advanced research method. Thanks to quantilope's AI-powered technology and end-to-end automation, brands can begin working with their segment insights immediately to kick off an innovation project, map their overall company segments, or closely tailor an advertising campaign.
At quantilope, we chose to develop a need-based segmentation approach to enable brands to become more forward-looking. We all know that consumers don't buy products simply based on who they are on the surface or how they behave today, but because they have a particular job to be done - aka, specific needs that companies need to address.
We also wanted to create a need-based segmentation that is very easy to use, despite the methodological complexity happening on the platform's backend. As a result, the entire quantilope segmentation process works in just four steps:
Consumers' needs and preferences are measured using Maximum-Difference Scaling (MaxDiff). This approach is not only scientifically robust, but the trade-off format of the question type is also quite enjoyable for participants.
Based on the individual preferences and needs derived from step 1, the platform automatically detects the need-based segments using a robust, Machine Learning, multi-step cluster approach. As an additional advantage, the algorithm automatically recommends an optimal number of segments for the given data.

Next, the platform automatically adds in all relevant, observable traits from the questionnaire such as demographics, behaviors, or attitudes into the segment clusters to describe and profile them further. This step makes the segments even more tangible and accessible for targeting. Like prior steps, AI-powered algorithms come into play here to detect which traits are most relevant and distinct for a given segment.

Finally, an easy but highly accurate typing tool is created with the help of (once again) Machine Learning algorithms. The typing tool allows a brand to reuse the segments in subsequent studies to closely align marketing activities with the right consumers based on their needs.


What makes quantilope unique
As a data scientist, I've seen many approaches and forms of segmentation work, but none quite like what we've created here at quantilope. quantilope's automated need-based segmentation provides several unique benefits to users of the platform:
Lighting fast turnaround times

quantilope's automated need-based segmentation can be done in days, not the weeks or even months that many brands typically expect for this advanced method.



Back to Table of Contents
Incredible ease of use

quantilope's automated, need-based segmentation offers built-in guardrails - enabling researchers of any skillset to leverage segmentation as needed. All technical details happen on the back-end of the platform so that users don't have to worry about statistics or complicated data calculations.




Back to Table of Contents

Scientific-rigor

While quantilope's need-based segmentation is quick and simple to use, all phases of the method are scientifically grounded using best-in-class methods and algorithms; we'll never sacrifice quality for the sake of increased speed.





Back to Table of Contents

Elevated impact

Because all effortful tasks such as finding the right number of segments or profiling need segments have been automated, researchers and insight leaders can spend more time turning the segments into marketing actions that generate impact for their organization.





Back to Table of Contents
Innovation

quantilope's AI-powered segmentation enables a whole new way of applying and using segmentation, opening new avenues of innovation for brands by uncovering gaps in consumer needs.





Back to Table of Contents
Competitive advantage

With a need-based segmentation approach that is quick, simple, and grounded in scientific principles, brands will generate successfully targeted innovations, create more effective advertising campaigns, and gain an edge over their competitors.



Back to Table of Contents


For all researchers and insight leaders not currently leveraging segmentation, or for those struggling with costly or time-consuming segmentations, I highly encourage you to read more about how quantilope's automated, need-based segmentation can provide a unique value to your business strategy by checking out our Gaming Study or Sustainability Study segmentation results, or by downloading our Segmentation one-pager below:
Learn more about quantilope's need-based segmentation