Reports
//
quantilope
//
2022-19-04
New Consumer Trends in Sustainability, in Partnership with Kraft Heinz
(String: https://www.quantilope.com/hubfs/Sustainability%20whitepaper%20cover.png)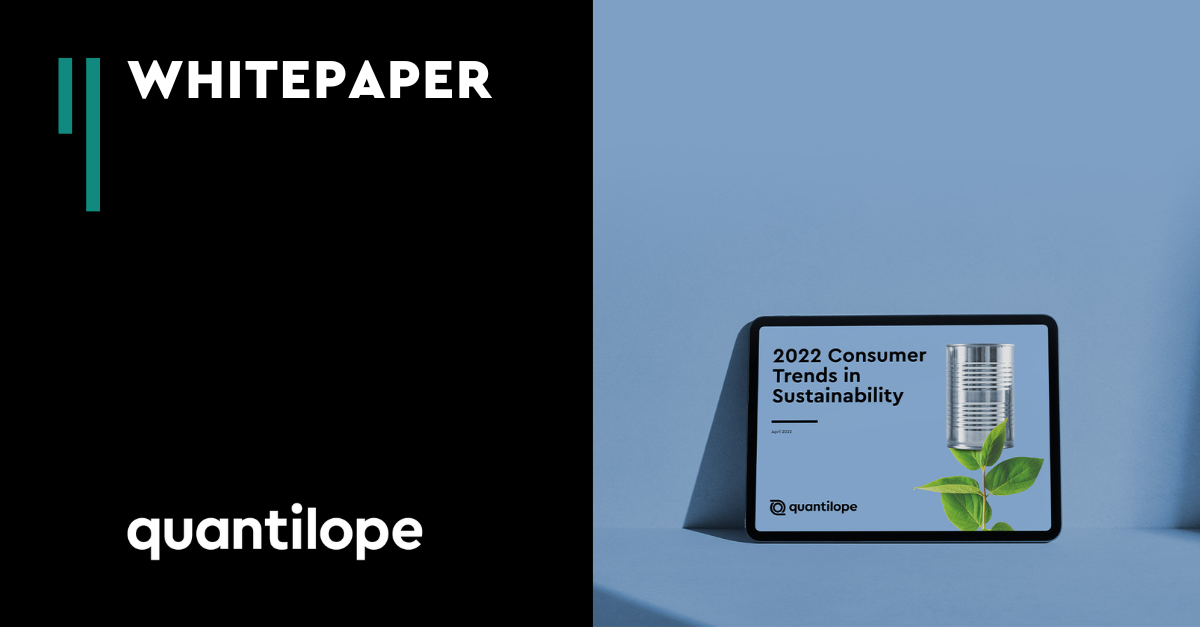 quantilope's 2022 Consumer Trends in Sustainability, in partnership with Kraft Heinz, explores how consumers feel about the topic of sustainability and the actions they are taking to be more sustainable. With a focus on the food sector, the study also identifies three distinct segments of consumers with actionable insights for brands on how to best target them.

More and more brands are committing to a sustainable future, recognizing it as a key issue affecting the environment as much as it affects their relationship with consumers. quantilope took the opportunity to partner with Kraft Heinz to research evolving consumer trends and growing expectations around sustainability within the food industry. The research surveyed 1200 consumers across the UK and Germany and was set up and run via the quantilope Insights Automation Platform, delivering results and actionable insights from this multi-country sustainability study within 5 days.

Three-quarters of consumers expect brands to do more about sustainability

The study reveals that whilst consumers realise the importance of the sustainability challenge and are taking action themselves to act more sustainably - over 80% use reusable grocery bags, and over 70% actively reduce waste - they believe the responsibility should lie with manufacturers to take action.
Rising inflation creates barrier for more sustainable food shopping

With fast rising inflation, consumers' decisions about which food brands and products to purchase is ultimately led by price, with over 50% of shoppers citing money as the top barrier to being more sustainable, far surpassing barriers such as lack of availability to sustainable products, and lack of information around sustainability.

Consumer sustainability segments

The research also identified three distinct groups of consumers that are consistent across both the UK and Germany: Broad Brushers, Ingredient Inspectors, and Waste Warriors. Each group has different sustainability needs and preferences and should be targeted in different ways.

Download the whitepaper

Download the 2022 Consumer Trends in Sustainability, in partnership with Kraft Heinz, to learn:
How consumers define sustainability
How sustainability influences their attitudes and behavior
The impact of media on their perceptions and actions
Three identified consumer segments and how to successfully target them.