Life at quantilope: Learning and Development
(String: https://www.quantilope.com/hubfs/Q%20-%20Marketing%20internal/Blog/imagery/people-culture/Template%20for%20People%20&%20Culture.png)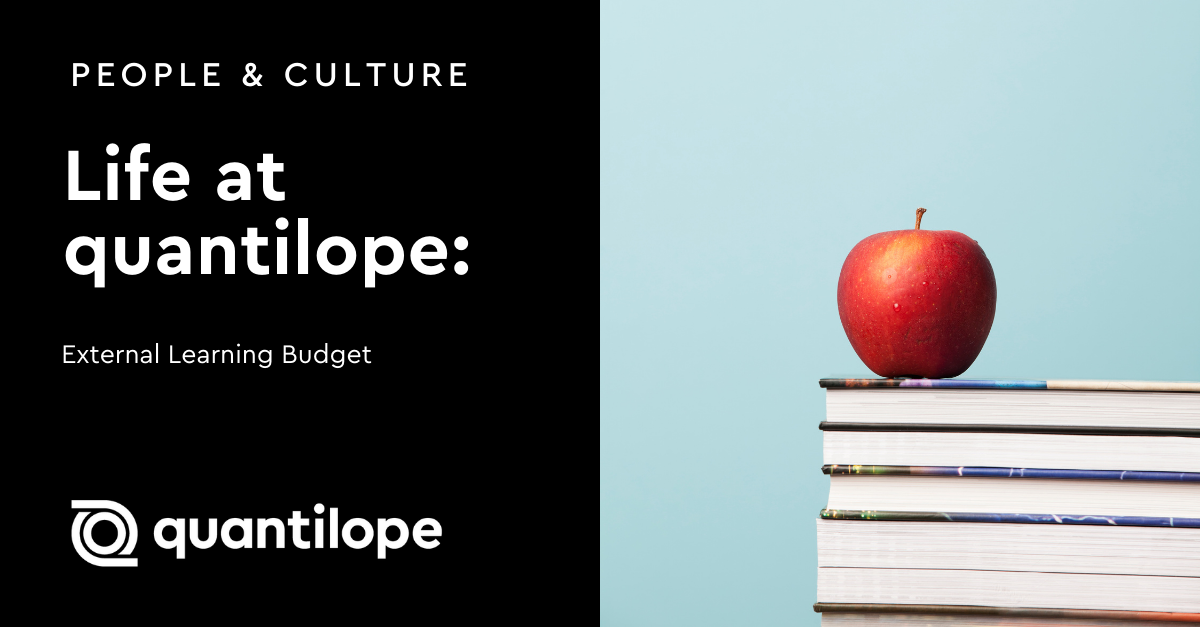 Learn about the benefits of working at quantilope! quantilope's benefits are based on our core values of - CODE (Committed, Open, Doer, Empowered).
Our benefits represent the way we want to work together in our everyday life. quantilope is committed to our team's professional achievements and personal well-being. We strive to establish a company-wide benefits philosophy that is flexible and can be adapted based on the evolving needs of our employees. To achieve this, we came up with four focus points: Learning and Development, Health and Well-being, Culture, and Economic Well-being.
Now, let's focus on Learning and Development. At quantilope, we base learning benefits on the 70-20-10 model of Learning and Development. This means that employees gain 70% of their knowledge from job-related projects & experiences, 20% from interactions with other teams at quantilope, and 10% from formal education outside of the company.


To contribute to that 10%, quantilope offers an external learning budget. The budget is calculated annually with an average of €1,500 / $2,000 per person that can be used to support any individual learning goal related to an employee's role.


We empower everyone to be a Doer and take full control of their own learning path. We enable our people and teams to bring their existing knowledge into view, so they can identify and learn relevant new skills to make them even better at their jobs. This budget can be used in a variety of ways, from purchasing books to enrolling in online courses or attending conferences.
Moreover, we encourage our teams to share their knowledge with the rest of their colleagues with internal knowledge exchange opportunities via brown bag sessions or team-specific meetings.