quantilope Implements Unlimited PTO for All Employees!
(String: https://www.quantilope.com/hubfs/Q%20-%20Marketing%20internal/Blog/imagery/company-news/blog-post-pto-all-employees-quantilope.jpg)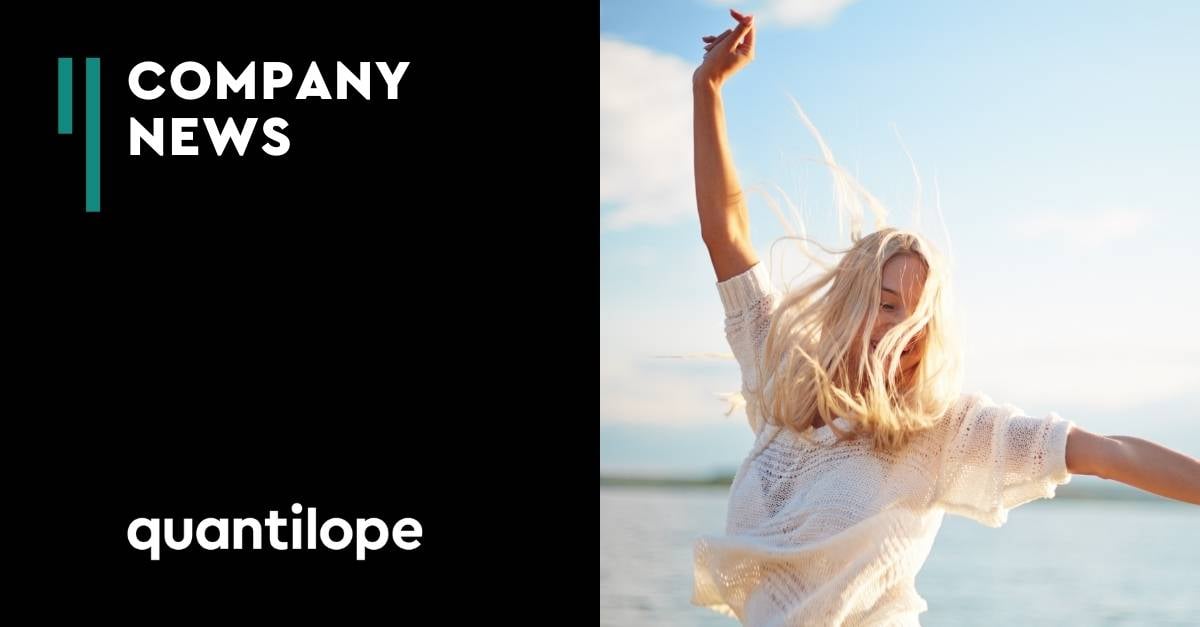 As part of our open and trust-based corporate culture, we are proud to set a new standard as an employer introducing unlimited paid leave for all employees from January 2022. We believe that the best outcomes are achieved by supporting our team's work and private lives.
We have already been focusing on flexible working hours, a high degree of personal responsibility in scheduling and trust between employer and employee since our foundation in 2014. Now, we are going one step further: as part of our new philosophy, we have implemented Unlimited Paid Time Off for all our employees. This allows them to take as much paid time off as they choose.
We made this decision based on two key parts of our culture: trust in each other and the desire to empower our teams to balance their schedules. We are convinced that our teams can achieve the best results when they have a healthy work-life balance and feel happy at work. We're excited to now create even more awareness around time-off policies; we are conscious of remaining communicative and goal-oriented in our day-to-day work while encouraging our teams to take vacation and personal time when needed.
What do we want to accomplish with this new approach to time off, you ask?
For more than a year, we have been on a mental health journey, running monthly workshops that have offered tips, tricks, and tools for managing stress. Following these sessions, we decided to take our investment in our team's mental health to the next level by offering freedom and flexibility. We know our teams are working hard and want to show them we appreciate their efforts by giving them the time and space to take a break.
To enhance mental health and work-life balance, we offer our teams a wide range of training and learning sessions as part of our Mental Health program. Teams can bring in ideas, further suggestions and feedback. The program is open to all employees and can be joined from the very first day at quantilope - independent of any job title, job level or company affiliation.
All in all, we are convinced that this new approach reflects our company culture and encourages each employee to care for their mental health at any time. Our global team will be utilizing unlimited PTO for the next year in a trial period. If we discover that this policy is not benefiting our team members as expected, we will live our agile way of working and adapt again to better support the team in the future!
We are further expanding in 2022 and looking for talents! Join us.

quantilope has been on a path of global expansion across Europe and the United States. We currently employ more than 200 people at locations in Germany, the UK, the USA and Lithuania. We are proud that we have been honored with the Technology Fast 50 Award for the third time in a row as one of Germany's fastest-growing tech companies. quantilope is one of the world's most innovative providers for consumer insights. In 2021, we hired more than 100 new employees. As part of our expansion strategy, we are planning numerous additional positions in Europe and the USA.
Are you keen to be part of our team? Let's talk.


Dr. Peter Aschmoneit, CEO & Co-Founder, quantilope


Current job offers

Working at quantilope
Subscribe to the Insights Scoop Newsletter