Ad Kings: Lessons in effective advertising during crisis
(String: https://www.quantilope.com/hubfs/Q%20-%20Marketing%20internal/Blog/imagery/events/Screen%20Shot%202020-06-02%20at%2012.04.50%20PM.png)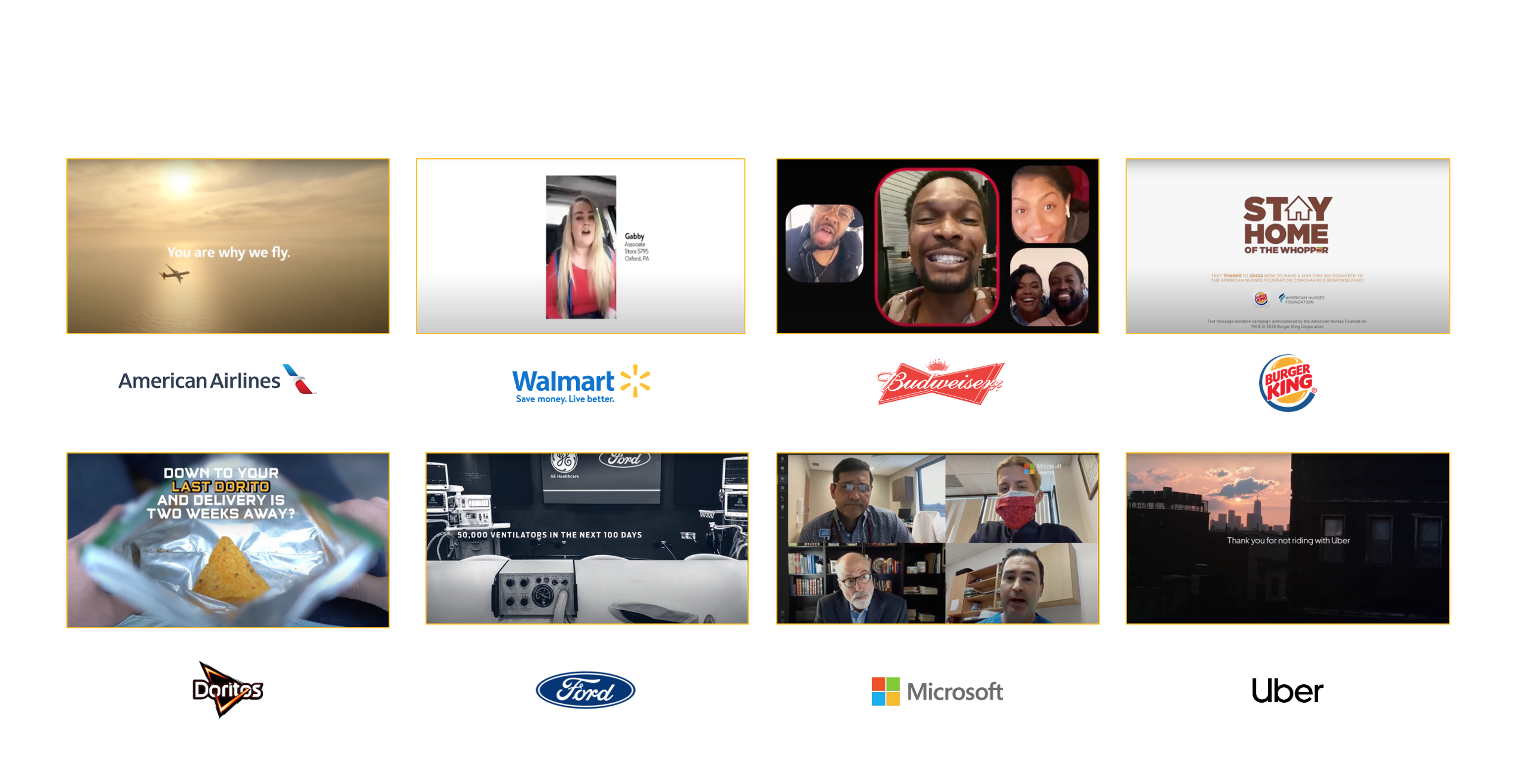 Ad Kings is a research initiative seeking to provide the guidelines for running campaigns during a crisis – what to do, what not to do, and what seems to be resonating the best with consumers.
The Ad King's research objective was to develop strategic guidelines for brands to leverage when advertising with consumers during a crisis. Following the outbreak of COVID-19 in the United States, major brands quickly created and launched new advertising campaigns focused on the pandemic. While some centered on community and strength, others focused their advertising around humor, nostalgia, and empathy. Some brands promoted products during their commercials while others simply provided a commentary on the situation. Regardless of the approach, the stakes remained the same. Brands needed to stay top of mind with consumers while maintaining or increasing their brand equity to stay a float as COVID-19 cut into their revenue projections and made existing advertisements unusable.
quantilope data found that 54 percent of consumers believe that brands have a responsibility to address coronavirus in their marketing. However, 44 percent feel that the COVID-19 campaigns released prior to the Ad Kings study were not effective, representing a huge amount of wasted advertising budget.
Using an A/B Monadic test, Ad Kings surveyed 1,200 US consumers testing the overall ad effectiveness of 8 campaigns launched during the pandemic from sectors including retail, CPG, travel, fast food, and technology. The campaigns included commercials from American Airlines, Budweiser, Burger King, Doritos, Ford, Microsoft, Uber, and Walmart.
In the study, participants were asked overall ad preference on a five point like-scale. Twenty-three sentiments were then measured on a five point agree scale, asked in a mobile first matrix. The sentiments were chosen based on both quantilope and secondary research into the most frequently used tones and messaging brands implemented into their marketing campaigns during the first six weeks of the pandemic in the United States. The 23 sentiments included togetherness, caring, hopeful, comforting, sensitive, inspirational, helpful, positive, normalcy, uplighting, contribute, connection, trust, adventurous, supportive, responsible, empathetic, community, promotional, energetic, casual, humorous, and playful.
A Key Drivers Analysis was conducted to rank the relative importance of the 23 attributes on how they drove overall ad preference. We were then able to see how the campaigns performed on each of the sentiments to develop actionable recommendations for brands to make improvements to their messaging during COVID-19. The top three sentiments driving overall ad preference were uplifting, inspirational, and comforting. While the worst performing drivers of ad effectiveness were community, promotional, and casual.
Evidently, the commercials consumers reported as being the most effective (Uber and Ford) also scored the highest on the top three sentiments driving ad-preference. While the least effective advertisements (Budweiser and Microsoft) scored low across these same sentiments while high on both promotional, and casual.
Video: Ad Kings: Lessons in effective advertising during crisis


Covid-19 has forced brands across all sectors to rethink their marketing campaigns and communication efforts. In this session, quantilope will present original research exploring the effectiveness of commercials by global brands including Microsoft, Doritos, and Netflix to appeal to the radically changing consumer sentiment. Viewers will leave with an understanding of what communication types consumers are responding to best right now and how to leverage automated ad measurement methods to easily test their own advertisements for maximum impact

Access the Ad Kings Insights Dashboard now!