Blog
//
People & Culture
//
2022-01-11
Travel Back to Barcelona With Us in quantilope's 2022 Retreat Video!
(String: https://www.quantilope.com/hubfs/P&C%20Blog%20Cover_Retreat_2.png)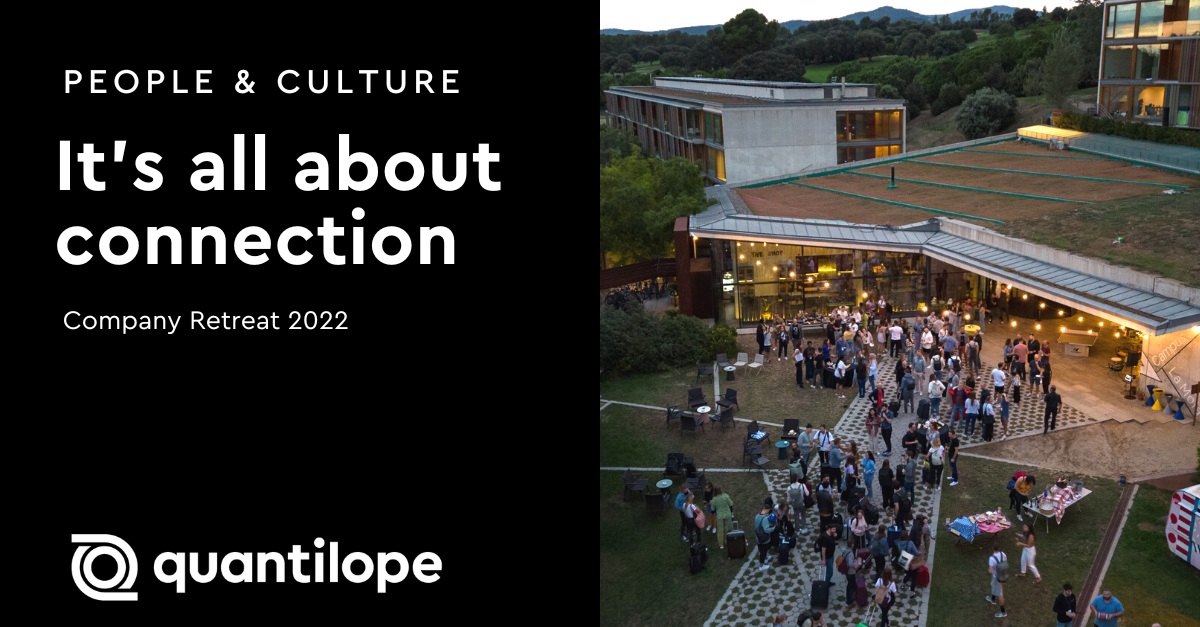 quantilope is the Insights Automation Platform for all end-to-end research needs, but above all, is a company founded and built around company culture.
To bring our offices back together after several years apart, quantilope took planes, trains, and automobiles from London, New York, Hamburg, Lithuania, and Denver to unite as one global company for an in-person retreat. The theme of the retreat was around building connections - and even we were surprised with just how many were made.
It was an amazing few days filled with laughter, workshops, storytelling, and of course - great food. Check out the highlights from our retreat where you'll see some of our impressive dance moves at our evening party, our team hard at work during some friendly competitions, and the beautiful landscape of our private retreat center in Barcelona - which had no shortage of things to do (a swimming pool, spa center, table games, karaoke, fitness center, soccer field, mountain bikes, and so much more).