quantilope & Kraft: Presentation Recording on Cream Cheese Tracking
(String: https://www.quantilope.com/hubfs/kraft%20heinz%20presentation%20cover.png)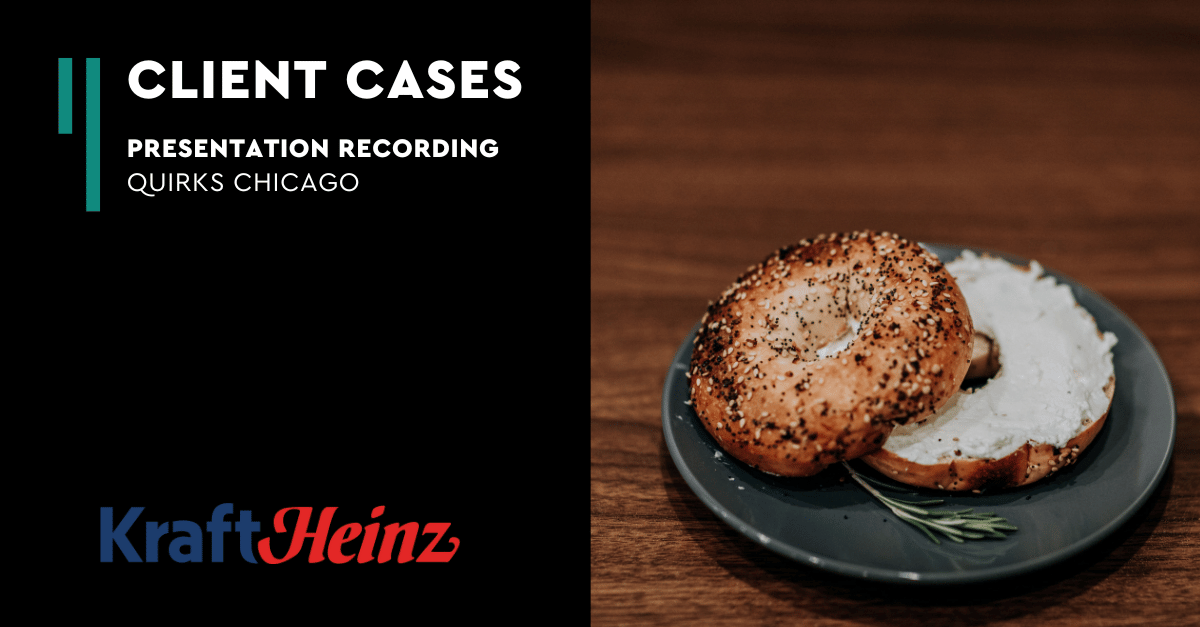 Hear how Kraft Heinz partners with quantilope to automate their tracking research.
---
Kraft Heinz's Philadelphia Cream Cheese is the #1 cream cheese brand in America and has maintained this position over the years through a dedication to a deep understanding of the cream cheese consumer.
One of the ways Kraft Heinz stays closely connected to their consumers is through their partnership with quantilope. Specifically, working with quantilope to implement a technology-driven research approach to quickly & easily generate meaningful insights related to cream cheese consumption patterns and trends.

Abbey Hubregsen, Senior Manager of Consumer Insights for Cream Cheese at The Kraft Heinz Company, recently joined quantilope at the Quirk's Chicago conference to discuss how their cream cheese tracker empowers her team with the flexibility and agility needed to quickly uncover new findings and areas of intrigue.
Since early 2020, Kraft's Heinz's cream cheese tracker has provided eye-opening insights into the Pre-Covid, Covid, and Post-Covid cream cheese consumer. In a video recording of the Quirk's presentation Abbey discusses some of these findings and illuminates how the CPG giant leverages tracking data to quickly adapt and meet the new needs of their consumers.

Check out a sneak peak of the presentation in the video below.


Key Takeaways From This Session:


- How Kraft Heinz meaningfully drives insights into action in the face of large amounts of data.


- How Kraft Heinz utilizes tracker findings to quickly support business decisions.


- How Kraft Heinz's agile tech-driven approach to tracking drives internal efficiencies.


Video Highlights

1:45 - Introduction to the Kraft Heinz cream cheese tracker.
4:10 - A look into Kraft Heinz's interactive tracking insights dashboard including many automated features such as live significance testing and live charts.
6:40 - Key learnings from 3 years of tracking the cream cheese category.
8:40 - From insights to action: example of a real-world strategy put into market based on quick learnings from tracking data.
11:00 - Overall benefits of an automated tracker for Kraft Heinz including knowing the consumer beyond the brand, significant flexibility in the tracker, and internal empowerment.
14:00 - Fireside chat with quantilope & Q&A.


Access the full video presentation by filling out the form below.
Access the full session recording!