quantilope & AMA: Fast Track Your Tracking Research
(String: https://www.quantilope.com/hubfs/Fast-track-your-tracking-landing-page.png)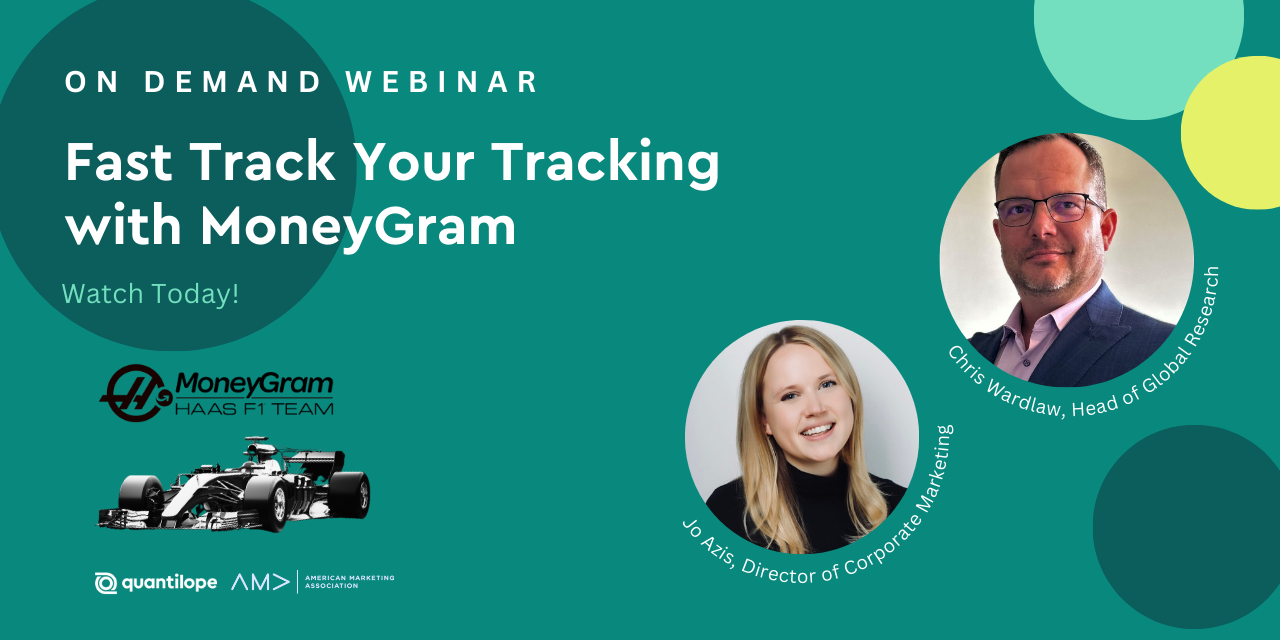 Hear from Chris Wardlaw, Head of Global Research and Insights at MoneyGram International, presenting a case study on his team's multi-step approach to building and launching an automated global brand tracker across 8-countries. In support of successfully modernizing the MoneyGram brand, this tracker measures not only brand equity metrics but also the success of major marketing investments including the MoneyGram Haas Formula 1 sponsorship in 2023.
Chris will discuss his team's hands-on approach and will be joined by quantilope Global Director of Corporate Marketing, Johanna Azis for a fireside chat on the value that automated tracking provides the entire MoneyGram organization including real-time tracking insights to support marketing, validate investments, and the flexibility to launch ad-hoc deep dives with just the click of a button.
Key Takeaways:
How MoneyGram's automated tracker measures the success of their Formula 1 sponsorship
MoneyGram's creative approach to quickly launching a global brand tracker
How you can easily build your own tracker using a modern consumer research approach
Access the session today!