quantilope at TMRE @ Home 2021
(String: https://www.quantilope.com/hubfs/blog-events-tmre.jpg)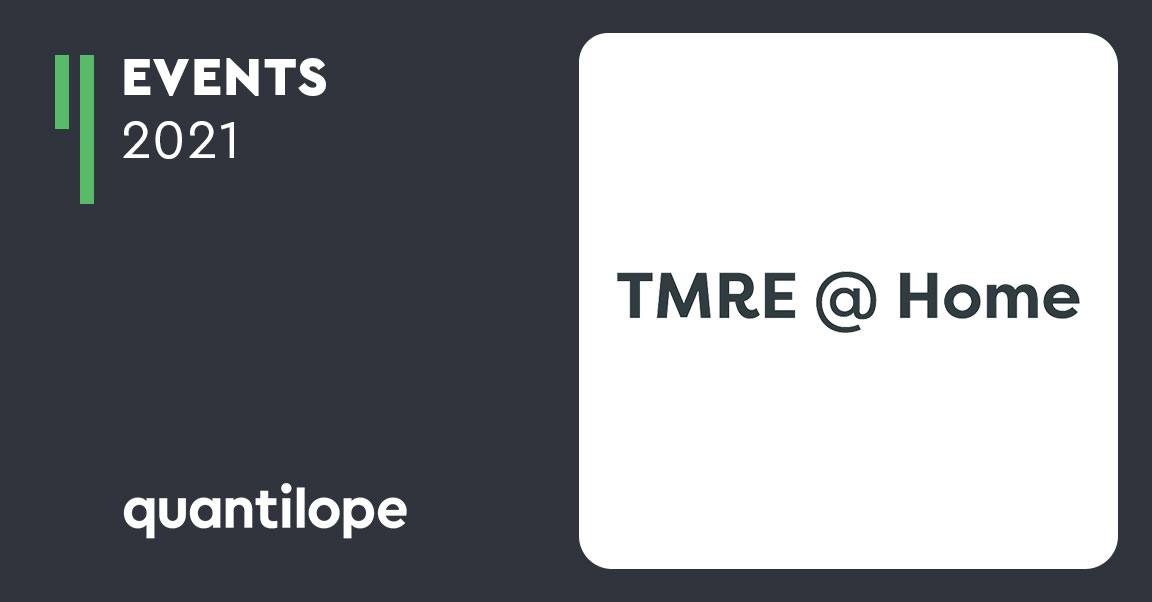 Join quantilope at TMRE @ Home from June 7-10!
Agenda: https://informaconnect.com/tmre-online/agenda/1/

Presentation: Tuesday, June 8th at 12:30pm - 1:00pm EST
Register Now

What's Next In Consumer Behavior

Unlike the year before, 2021 continues to fly by. In this session, quantilope will provide an update on evolving consumer behaviors, motivations, and needs from our monthly research tracker - the Consumer NOW Index. Viewers will leave with an understanding of consumers' current goals, how they are spending their time, their challenges, and what they require from brands.

Speakers: Johanna Azis, Head of US Marketing at quantilope & Jenna Stearns, Product Marketing Manager at quantilope

Panel Discussion: Wednesday, June 9th at 11:00am - 12:00pm EST
Register Now

Rising to the New Expectation: Leadership, Resilience & Insights Performance

Hear from insights leaders who led in unique ways to influence executive teams and key stakeholders like never before. What does it take to be heard during times of extreme disruption, noise and competing and fast changing priorities? What strategies and tactics worked in getting breakthrough insights heard and used? How can you keep the momentum once the dust settles?
Sprint vs. marathon - Is being nimble and agile sustainable?

The art & science of influence: How to WOW leadership even when you WFH and convincing even the toughest stakeholders.

Hacks to building the common source of truth

Commanding the boardroom – carving out an evergreen role in driving strategy

Bringing humanity back into the workplace – team management
Speakers: Katelyn Ferrara, Head of Client Development at quantilope, Rosie Balk, Director, Strategic Research & Analytics at American Academy of Dermatology, Ram Ravichandran, Data Science Manager for Growth Engineering at Google, Anthony Lambrou, Director, Corporate Strategy & Innovation at Pfizer, and Ellen Cory, Vice President, Global Enterprise Insight & Strategy at Marriott International