Five Waves of Direct-to-Consumer Mattress Tracking
(String: https://www.quantilope.com/hubfs/Insights%20Cover_DTC%20Mattress.png)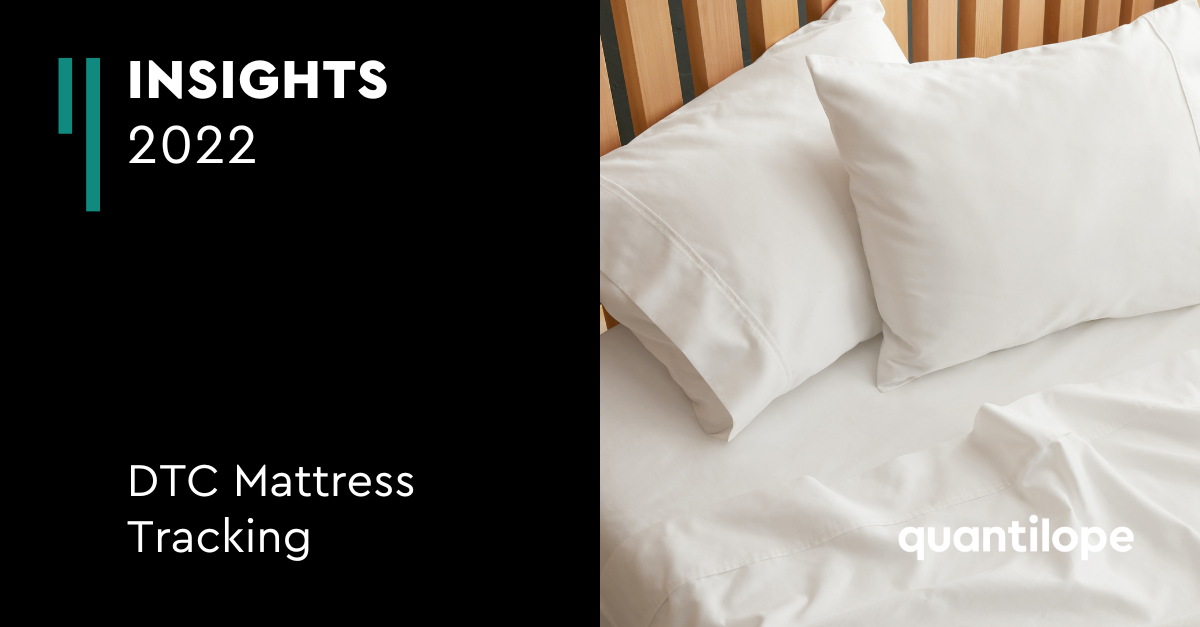 Since August 2019 quantilope has been tracking direct-to-consumer (DTC) mattress insights among past US mattress purchasers.
In the latest wave of this study, August 2022, trends show that future mattress purchase intentions continue to remain significantly higher than in 2020 (nearly 50% of consumers in 2022 plan to purchase a mattress within the next 12 months compared to just 32% who said the same in 2020 - when many may have cut back their spending on non-essential items).
Another major change since 2020 is where consumers are purchasing their mattresses from. During the pandemic, many stores shut down, and most limited levels of direct interaction as best they could with things like curbside pickup. As such, consumers resorted to online retailers for most things - mattresses included. Two years later, those trends hold steady with online mattress purchases at comparable levels to those seen with the rise in 2020.
In line with consumers' preferences to shop online (and perhaps compare several options before purchase), consumers also continue to prefer to shop at a place with multiple brands rather than one mattress alone (such as Walmart or Mattress Firm, or their respective online sites). However, given that consumers are becoming more comfortable with online mattress purchases, specific-brand website purchases were significantly higher in 2022 than in years prior.
As for which DTC mattresses are capturing market share, consideration and brand usage for both Purple Mattress and Denver Mattress are now significantly higher than in years past (i.e. compared to the start of the study in 2019). What's especially impressive is Purple's unaided brand recall, which ranks third overall - just after legacy brands Serta and Sealy.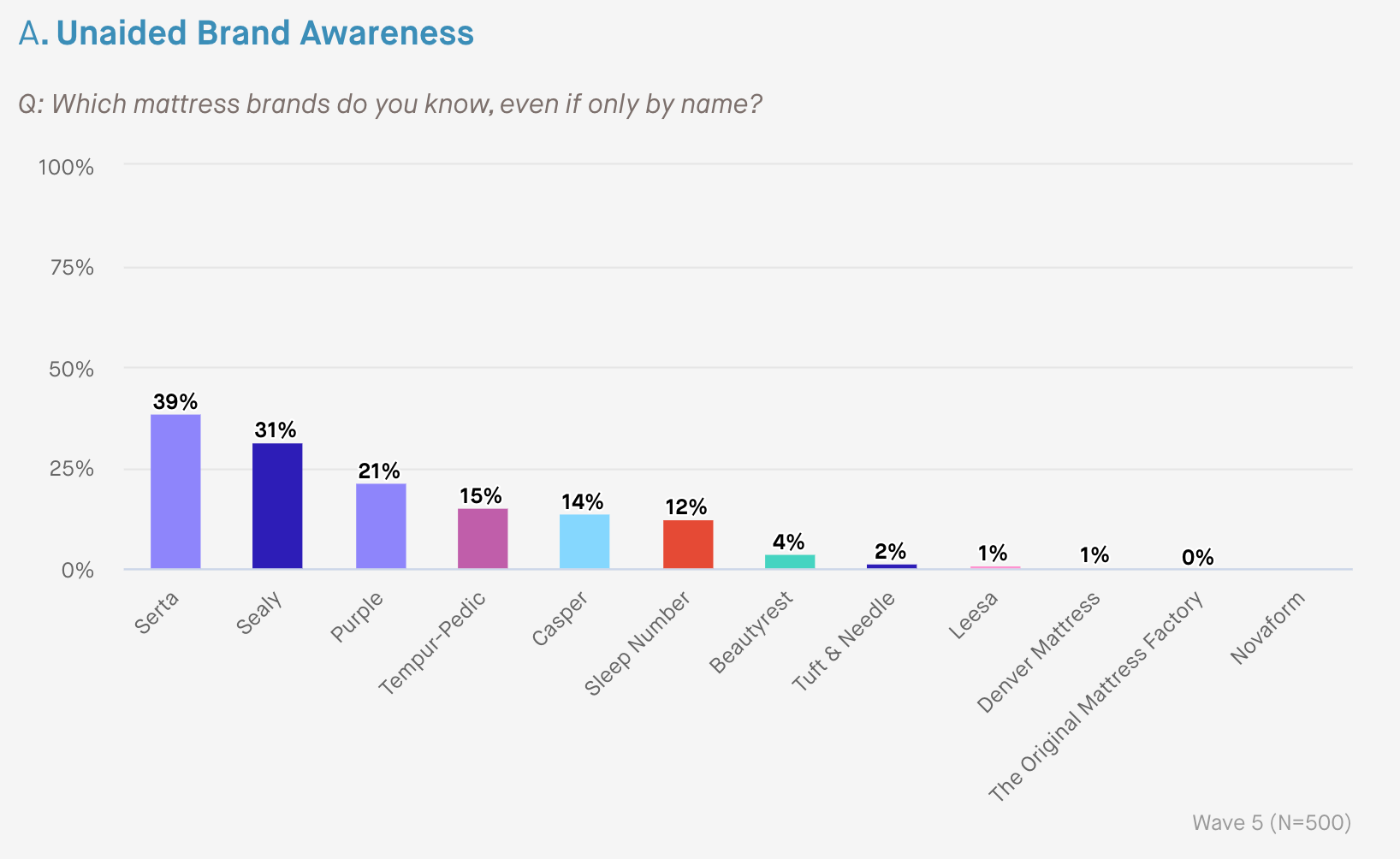 To learn more about consumers' mattress shopping preferences and to dive further into these DTC mattress insights over the past five waves, access the dashboard below:
Access the dashboard now!