A Letter from quantilope CEO Peter Aschmoneit on the company's $28M Series B Investment Round
(String: https://www.quantilope.com/hubfs/2020-07-SeriesB-Keyvisual-C4.jpg)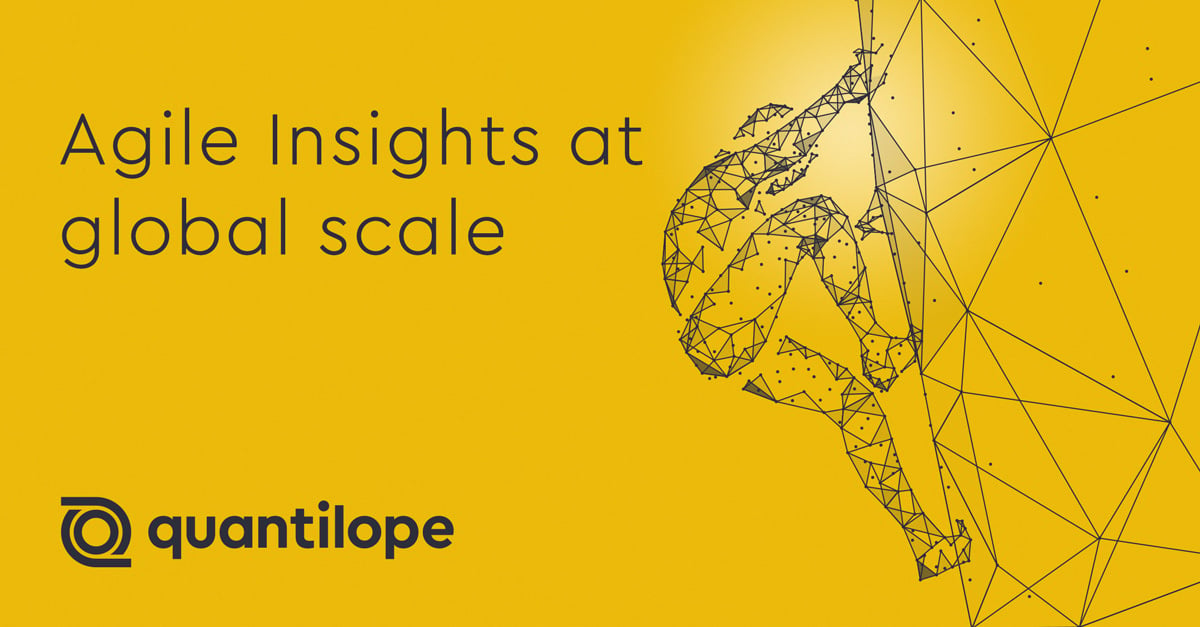 Hello world!

If you haven't heard about us, we are quantilope, a SaaS company founded in 2014 in Hamburg, Germany. We are on our mission to transform the global consumer insights industry with our Agile Insights Technology.
Today, we are super proud to announce that we are making big progress on this mission: We just closed a $28M funding round!
We are warmly welcoming our new investors at Digital+ Partners along with the Silicon Valley Bank providing debt financing. A big shout out also goes to our existing investors at Dawn Capital, Senovo, and Surplus, who also participated in the Series B round. Many thanks for all the continuous trust!
This investment round is huge for us! On the one hand it is proof of our successful journey so far. We started quantilope in 2014 with the idea to automate advanced market research methods and to neutralize the contradiction between speed and substance with regard to consumer insights. While empowering some of the greatest brands in Europe, we we're able to expanded globally with a New York office 1.5 years ago. And the feedback in the US market has been amazing. We are honored that our software is already being used by many big brands that we love - all across Europe and the United States.
On the other hand, the Series B investment enables us to accelerate the speed of our mission. We will take this investment to become a real Insights Operating System for brands globally. This Insights Operating System is empowering Insights Managers and Marketers to become truly agile and give consumers a continuous seat on the board table.
Expect many more use cases for fast and consumer-centric decision making, the automation of client-specific processes, and further empowerment of project collaboration. We are already using various applications of artificial intelligence and will accelerate this, build many APIs to the enterprise IT ecosystem and the tools we love, and integrate new state-of-the-art research methods.
What we are doing for the insights categories is what we are also seeing in so many other business categories: we are replacing all overly complex, not well integrated, non-collaborative processes and tools with a dedicated, easy-to-use and well-integrated cloud solution. And we won't stop until our technology empowers all companies globally to free business decisions from gut feel.
Ha, wait: Come and join our teams in New York, Hamburg, and Vilnius to be an active driver on that mission. We are hiring!
Read the full press release here - https://prn.to/3kclt76