Blog
//
quantilope
//
2023-23-03
Category Understanding With quantilope: The Cannabis Industry
(String: https://www.quantilope.com/hubfs/Cannabis%20category%20understanding.png)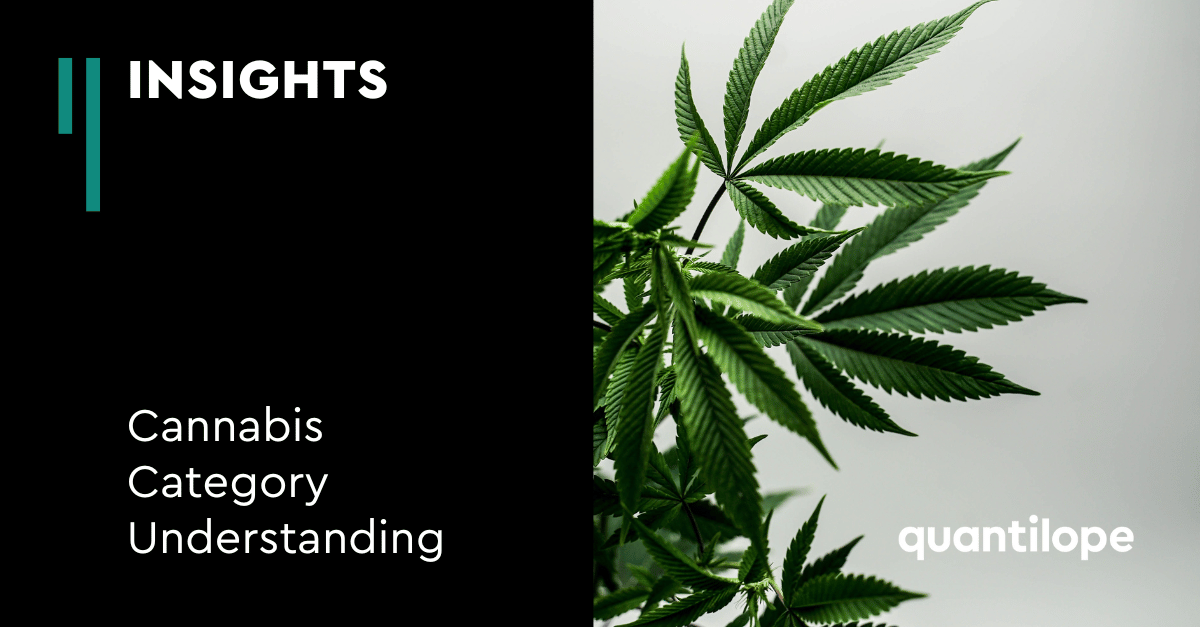 In this category understanding study, we explore who's getting high - and why.
---
Category understanding studies aim to provide context into a category as a whole, including who's using products/services in the category, their motivations for doing so, when/where/how they're using category products, and more.
We narrow in on the cannabis industry to learn from both users and non-users of cannabis products. We ask questions like: Who are cannabis users? What forms of cannabis are they consuming/using? What time of day do they consume/use cannabis - and where? What are the benefits of cannabis? Why do non-users stay away from it?
We cut these metrics by various demographic cuts, such as generation, gender, and region for a detailed glimpse into the category. We also go a step further to include an automated segmentation analysis, producing three distinct cannabis segments.
Access the dashboard below to learn what these insights might mean for your cannabis-related business, how to target cannabis users and non-users, or simply to learn more about category understanding studies in general.
Access your dashboard now!