Blog
//
quantilope
//
2021-15-07
Thank you for voting for quantilope in GRIT's 2021 Top 50!
(String: https://www.quantilope.com/hubfs/blog-grit-2021.jpg)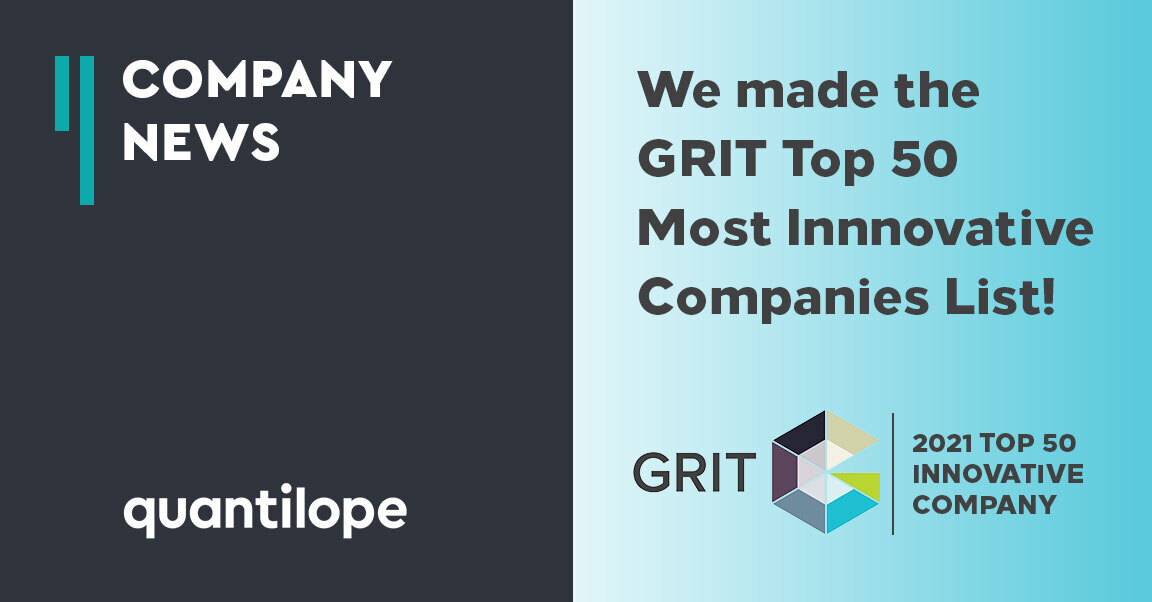 Image source / Logo: Greenbook
Climbing 27 spots since last year, quantilope has been voted as the 17th Most Innovative Insights and Analytics Supplier in 2021!
The 2021 GreenBook Research Industry Trends (GRIT) report includes this year's annual ranking of market research suppliers who have successfully asserted themselves at the forefront of innovation. We are thrilled to have been named the 17th most innovative insights and analytics supplier from a list of 1,308 unique companies and 6,852 total mentions.
We were also named as the 16th ranked Data & Analytics Provider, and the 5th ranked Tech Provider, as part of our debut in both of these category rankings.
It's not without our amazing clients, peers, and colleagues in the insights community that we strive harder each day to offer automated insights, with speed, substance, and empowerment. We'd like to extend a sincere thank you to our entire network for being an integral part of our ongoing journey.
As we look ahead to the second half of 2021, we're eager to work with our new and existing clients to take insights automation to the next level and continue to grow in unique and innovative ways.
In addition to these rankings, the 2021 GRIT report analyzes the biggest trends, pain points, and opportunities in the insights industry from both a research buyer and supplier perspective.
The complete GRIT Report can be downloaded at: www.greenbook.org/mr/grit
P.S. Be sure to check out page 37 of this report for a special commentary from our very own Sr. Solutions Consultant, Dr. Beatrice Capestany!
Get in touch with quantilope