quantilope at TMRE Nashville 2021
(String: https://www.quantilope.com/hubfs/Q%20-%20Marketing%20internal/Blog/imagery/events/Copy%20of%20Blog%20Logo%20Right%20White%20%281%29.jpg)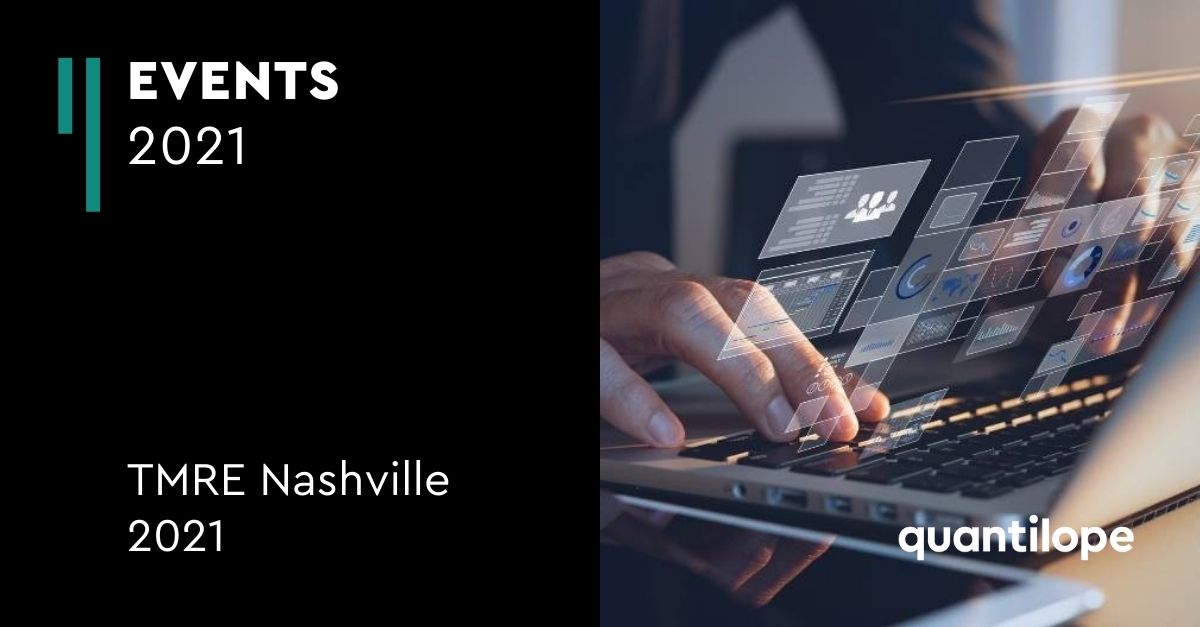 Join quantilope at TMRE Nashville from November 15th - November 17th to connect with the smartest minds in your industry, network with world-class keynotes, and explore the most cutting-edge research technologies!

Agenda: https://informaconnect.com/tmre/agenda/1/

Presentation: Tuesday, November 16th at 3:30 - 3:55pm CST/CDT

Register Now


Humanizing insights at scale: The marriage of qual and quant
Consumer insights professionals have the opportunity to become strategic partners for senior leadership and executives. However, much of their data often goes unused or is over looked when making business decisions that impact the direction of a company. In this session, quantilope will introduce a framework focused on "humanizing insights" to help researchers and their organizations derive more impact from their data and showcase how you can achieve similar results through a tech-enabled marriage of qual and quant.


In this session, quantilope will also sneak peak its new qualitative research solution inColor.
Key Takeaways:


Learn the "humanizing insights" framework to drive impact through research.
Learn how to combine qual and quant data to create better products for your customer.
Meet inColor, quantilope's new qual research solution.

Speakers: Tom Fandrich, PhD, Co-Founder & CCO at quantilope & Jenny Lewis, Director of Sales at quantilope