Blog
//
quantilope
//
2023-29-03
Monitoring the Madness With Automated Tracking Research!
(String: https://www.quantilope.com/hubfs/Insights_March%20Madness%20Study.png)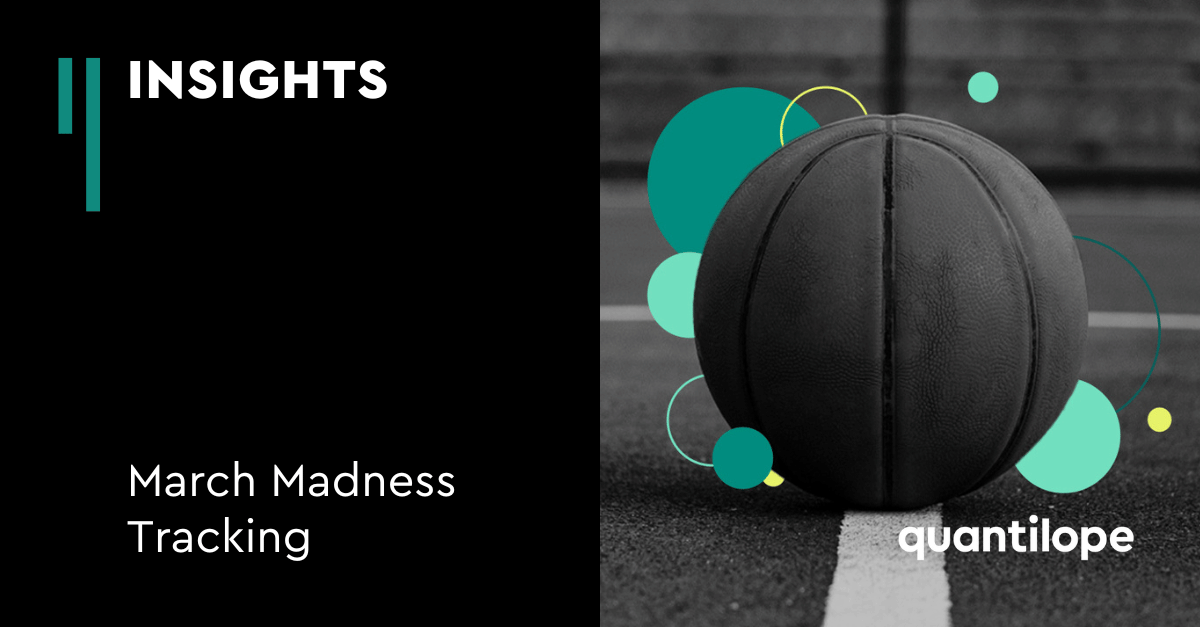 It's that time of year - March Madness! A time when we fill out tournament brackets with friends and family, gather around our tv screens, and root for the teams we have moving on to the final four - hopefully, the championship!
March Madness is exciting for fans, but just as exciting for advertisers and sponsored brands. With a multi-week tournament that's quick-moving, highly anticipated, and closely watched, we knew there was no better opportunity to use our automated, customer insights tracking software to monitor tournament metrics over time.
Data tracking software, like quantilope's Consumer Intelligence Platform, enables insights teams (or in this case, tournament brand sponsors) to understand how their efforts are resonating with the public. This tracking study captures metrics such as tournament viewing hours, device usage, bracket performance, sports betting activity and success, and unaided/aided ad recall. We monitor how these metrics shift between the initial rounds of the tournament, to the Sweet 16, Elite 8, Final Four, and eventually, the championship game.
With each new wave of the tracker, data charts within the study's insights dashboard update automatically - without ever needing to touch a button. As a result, brands can check back at any time to see how things like viewership or ad recall are increasing or dropping as the tournament progresses. The dashboard is also equipped with automated significance testing, reducing the manual effort needed to spot differences in consumer data over time.
Automated market research software is key to maintaining a real-time pulse on consumer metrics that inform and aid business growth strategies. Use the form below to check out our real-time March Madness Insights Dashboard and follow along with each round!
Access your automated tracking dashboard now!