What do Consumers Expect From Brands in 2021 Around Diversity & Inclusion?
(String: https://www.quantilope.com/hubfs/blog-insights-race+rep.jpg)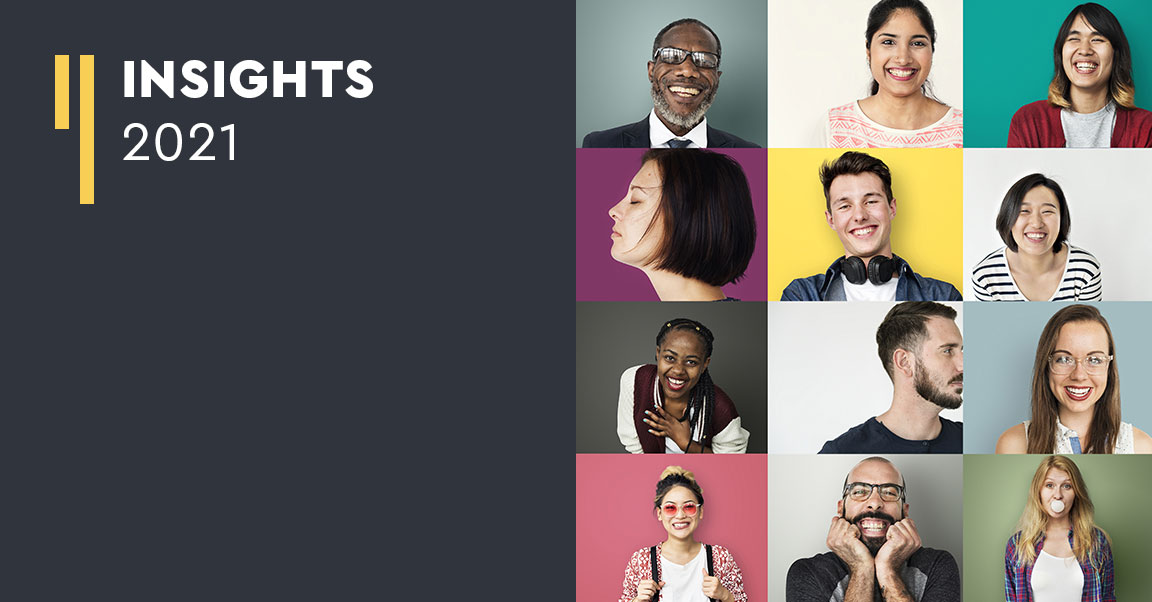 Following last year's narrowing focus on race and representation, quantilope surveyed n=630 US consumers to understand expectations with regard to brands' address of diversity and inclusion in 2021.
This study found that significantly more consumers find the topic of diversity and inclusion to be important (60%) than those who do not. This high importance is driven by several key groups: parents with kids 2-12 (78%), African-Americans (80%), and younger generations (76% of Gen Z and 72% of millennials consider this an important topic compared to just 46% of boomers).
When considering which sources do the best job at representing a diverse audience, it's streaming services, broadcast media, and social media that rise to the top in the MaxDiff analysis on best/worst sources for representation. Social media is ranked considerably higher among Gen Z than any other generation while the same is true for boomers and broadcast media. Notably, streaming services (such as Netflix and Hulu) are the only source for which all generations agree are equally representative of a diverse audience.
Below is an example showing how to leverage quantilope's platform to quickly cut MaxDiff results by specific audiences:
Diving deeper into streaming service perceptions, Netflix differentiates itself from competitors as not only the most frequently watched service (83%), but also for having the greatest variety of shows (46%) over other streaming services such as Amazon Prime, Hulu, and Disney+. The frequency of watching diverse content varies considerably among ethnicities and generations. Eighty-percent of African-American individuals watch diverse content regularly compared to Caucasian/White (65%), Hispanic/Latinx (65%), or Asian/Pacific Islander (47%) individuals. And, 80% of Gen Z would be interested in curated diverse content on streaming services compared to just 55% of Gen X and 36% of boomers.
When asked what they hope to see more of in the future, individuals overwhelmingly hope to see more of their own ethnicity in the shows they watch, yet they still hope to see a mix of representation overall. For example, 88% of African-Americans hope to see more African-Americans in the shows they watch, but 34% also hope to see more American-Indians. About a quarter of consumers also hope to see more LGBTQ (20%) and Disabled (27%) individuals in the shows they watch - especially Gen Z.
Successful brands in 2021 will be those who represent a diverse audience in a way that feels authentic to their brand voice and line of business. Many respondents felt that brands try too hard to be inclusive simply as a means of publicity, and that they'd like to see more concrete action from brands beyond their advertising efforts. Generally, individuals feel their genders are more represented in mainstream media & TV and brand advertising than their sexual orientation or ethnicity. At least two-thirds of males and females feel represented through these mediums, yet around 50% or less of LGBTQIA+, Hispanic/Latinx, or Asian/Pacific Islander consumers can say the same.
Brands should pay close attention to these consumer perceptions of diversity and inclusion, as 50% would be more inclined to purchase from/use a brand when they address the topic. Beyond advertising and communication, Gen Z in particular will be expecting brands to have diverse senior leadership (53%), donate to organizations promoting diversity & inclusion (47%), and provide a space for educational resources (47%).
For a deeper dive into these race/representation insights, check out the interactive dashboard below:
Download the full insights dashboard now!