Events
//
Events Team
//
2019-20-08
[Webinar] How to optimize your product line using a fully automated TURF module
(String: https://www.quantilope.com/hubfs/Q%20-%20Marketing%20internal/Blog/imagery/events/TURF%20webinar%20blog%20post-2.jpg)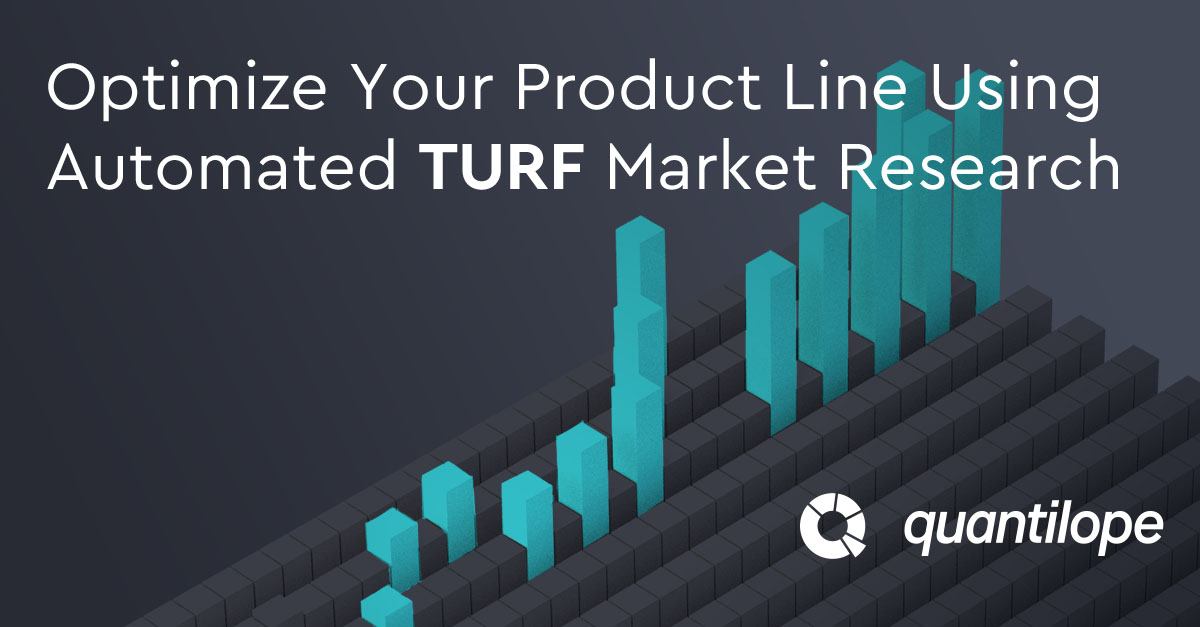 Launching a new product or introducing new flavors, colors, and/or styles to existing product lines can be complex and expensive. Before development begins, brands must fully understand consumer preferences and their willingness to purchase new product concepts.
Join us on September 19th as Thomas Fandrich, co-founder of quantilope, and Kerstin Reimer, Senior Specialist Science & Automation discuss how brand and insights managers can optimize product and media portfolios by using an automated TURF research methodology.
Example TURF Market Research Questions:
-What – and how many – new product/services should Unilever add to extend Dove's product line for optimizing purchase potential?
-What new flavor of Glossier's Balm Dotcom lip balm will increase their reach of unduplicated consumers?
-What mediums should Adidas advertise on to reach the widest suburban audience?
Register Now -https://register.gotowebinar.com/register/365275755314941708
About quantilope - quantilope is an Agile Insights software automating advanced research methodologies on an end-to-end platform mapping the entire market research process from the research question to the questionnaire design, professional panel management, live reporting, in-depth analysis, and data visualization. The average project turnaround time is 1 – 5 business days, more than 3x faster than traditional market research agencies.
Please contact johanna.azis@quantilope.com for additional information/questions.
Get in touch to learn more