How do consumers in the United States, Germany, UK, and China vary in their views towards sustainability?
(String: https://www.quantilope.com/hubfs/Q%20-%20Marketing%20internal/Blog/imagery/insight-studies/sustainability-3300898_1920%20-Blog-1200x628.png)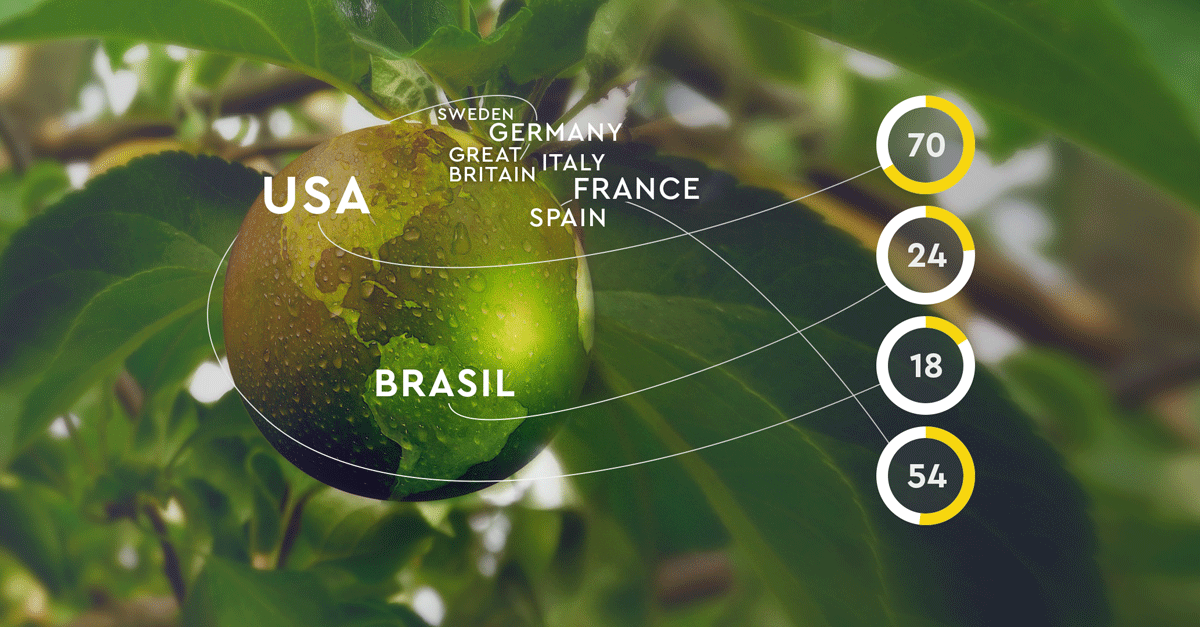 Pixabay
In quantilope's recent study, we investigated how consumers from the US, UK, Germany, and China differ in their views on sustainability and it's impact on personal habits and purchasing behavior. We surveyed more than 2000 consumers (approx. 600 per country) aged 18-69 in February 2020.
Three Key Insights:
Chinese respondents are the most likely to consider environmental protection to be an important issue, but are comparatively less likely to believe that their individual behavior contributes to environmental problems.
In Germany, the surveyed consumers attach particular importance to local products, while Chinese consumers pay more attention to organic ingredients.
When advertising sustainability, consumers prefer concrete/actionable claims. The most popular claim among consumers across all markets is "help us protect our oceans from plastic."

Out of all four countries, Chinese consumers are the most likely to be worried about our environment, with 95% of respondents agreeing that "Protecting the environment is one of the most important issues of our time". However, they're also the least likely to believe their individual behavior contributes to environmental problems, with only 28% agreeing with that, which is significantly less compared to the US (54%), the UK (53%), and Germany (44%).
Do consumers pay attention to sustainability when grocery shopping?
Most consumers pay attention to aspects like price, taste and the expiration date. Consumers do not pay particular attention to sustainability when grocery shopping.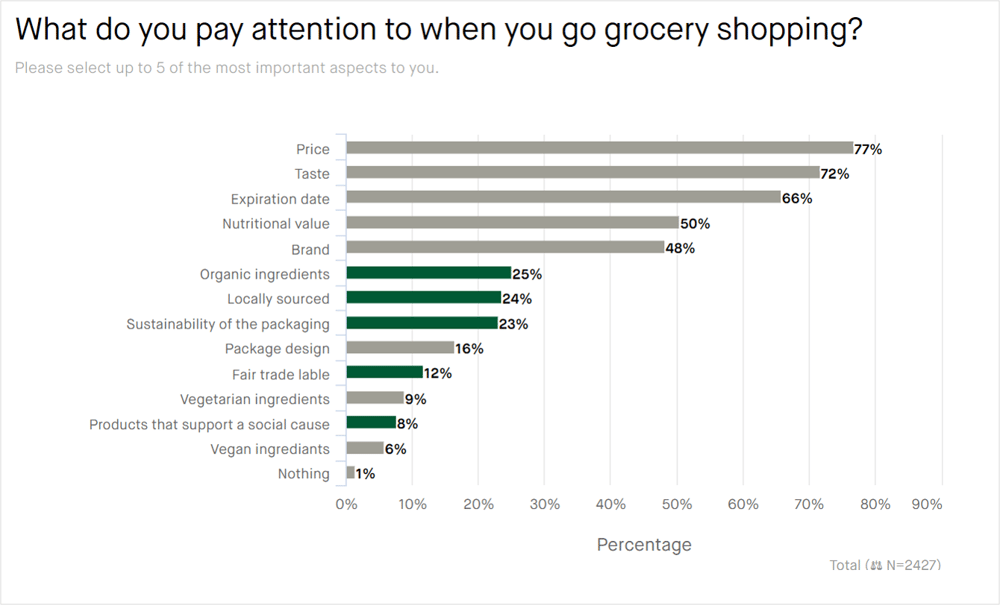 However, sustainable aspects cannot be ignored. Among the respondents from Germany, nearly half (44%) are influenced to purchase based on how local a product is. While consumers in China, the UK, and the US are less influenced by that (12% - 22%). In China, organic ingredients are significantly more important than in the other countries (37% consider them to be among the most important aspects of grocery shopping), while only 13% of respondents from the UK consider organic ingredients to be among the top factors.
Approximately a quarter (24% - 27%) of respondents from Germany, China, and the UK pay particular attention to packaging sustainability, compared to only 16% of US respondents.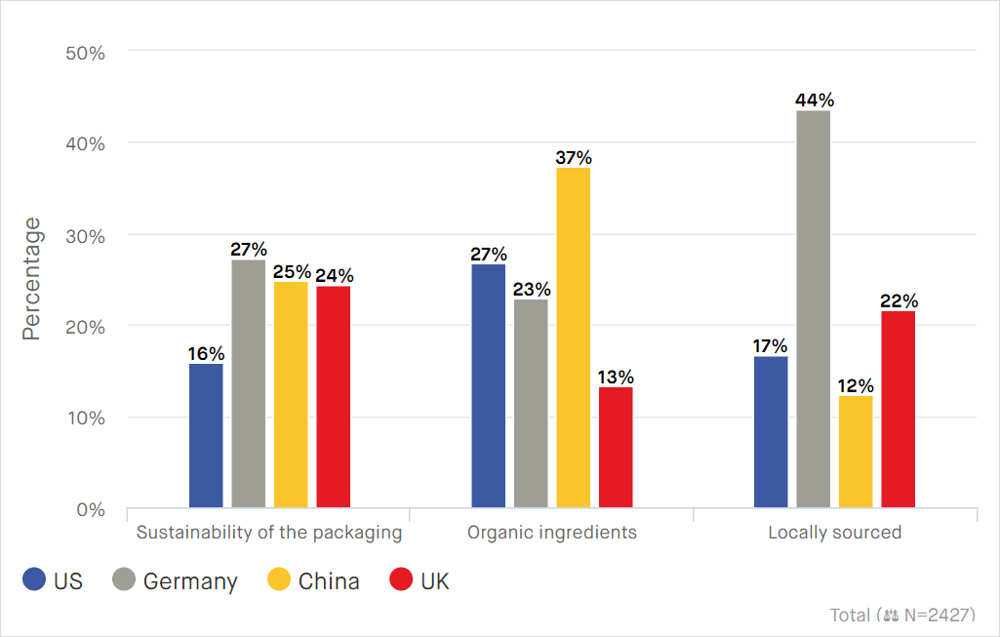 Being concrete in claims is key across all four countries
Of all the sustainability claims tested, "help us protect our oceans from plastic" was the claim most frequently rated as appealing. Similar claims that refer to waste or plastic (e.g. zero-plastic or zero-waste) were rated less appealing. A concrete action (protect our oceans) is key. In China and the USA "Carbon-neutral" is rated as particularly unappealing, while in Great Britain "antibiotics free" and in Germany "zero-waste" are unliked by consumers.
What are the biggest barriers to sustainable behavior?
Money (51%), lack of availability (30%) and lack of certainty about which products are sustainable (30%) are the three biggest barriers to sustainable behavior. The country comparison shows that "I am not sure which products are sustainable" is a frequently mentioned barrier, especially in China. "Lack of availability" is significantly more frequently mentioned as a barrier in the US (35%) and China (33%).

Access the Insights Dashboard below to unlock the full findings from quantilope's multi-country sustainability study.
Access the full Insights Dashboard now