Client Success Story: A Fireside Chat With Flowers Foods
(String: https://www.quantilope.com/hubfs/Flowers%20Foods%20.png)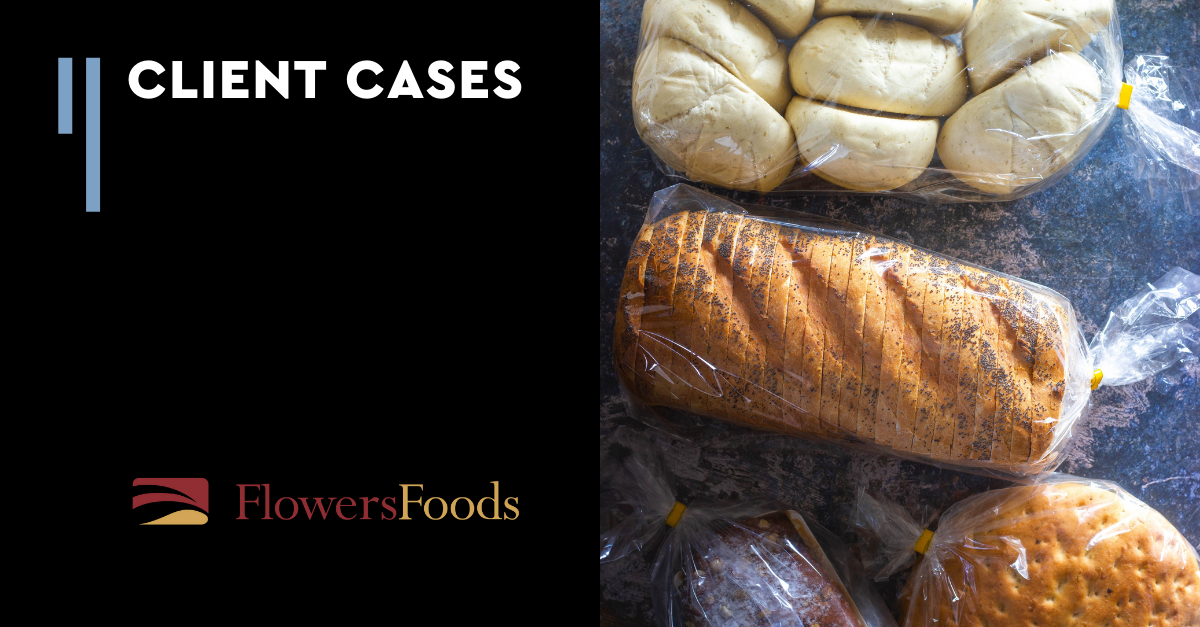 quantilope & Flower's Foods
How the CPG brand leveraged quantilope's DIY platform to bring advanced quantitative research in-house, saving nearly $1,000,000 on their research budget.
Andy Smith, VP of Consumer Insights at Flowers Food, and his small team of 3-4 research professionals came to quantilope early last year with the goal of implementing a tech-driven, DIY approach to their research efforts. Andy and team witnessed the surge in needing to make everything go faster, further, stronger, and better; despite leaner teams and budgets. By partnering with quantilope to bring their advanced quantitative research in-house, they've been able to drastically increase the control and flexibility of their research process.
Andy joined quantilope for a fireside chat on the benefits of staying closer to his research through a hands-on approach. Specifically, he reflects on how his partnership with quantilope's agile insights platform has taken his research to a new level through speed, substance, and empowerment, all within budget.
Speed:
In the early days of the industry, individual research studies would often take weeks and cost thousands of dollars. That type of timeline would no longer keep Flowers Foods business competitive as the demand for getting more with less, and faster, is only accelerating. As Andy puts it:
"This desire to be more agile, get insights real time, address them faster, and move quicker is business in the future...and that's what led me to explore how do we break the paradigm of 'cheaper, faster, better, pick two' which ultimately led us to our relationship with quantilope."
Substance:
In addition to speed, the actual substance in quantilope's research is allowing Flowers Foods to address business needs on a more advanced level. The lean team at Flowers Foods frequently leverage TURF, MaxDiff, and Conjoint analyses to bring impact from insights (such as using a TURF to cut their SKUs of a product line in half based on optimal reach).


"We've been excited and very pleased with how now the role of insights is no longer keeping us from being agile but driving agile decision making, agile insights, and agile development of innovation."
Empowerment:
Flowers Foods does a lot of this research themselves, leveraging templates and advanced methods to program their own studies. It keeps the insights team involved in key decision making, rather than just clearing what everyone is doing.


"We're using [quantilope's platform] to set innovation strategy, M&A (merger & acquisition) strategy, and the closer I am to the actual results, the better the story can be when I speak to our M&A folks, our CMO, our CEO on here's where we should be focusing our time and our effort."
Budget:
Flower's Foods appreciates quantilope's DIY platform, allowing him to stay close to the research and involved in key decision making for his business, without spending a fortune.
"In 6 months we've done 38 projects which probably would have cost us about a million dollars using a non-DIY platform, so we've been able to go and answer a lot of questions that in prior life would have to be left to judgement and guessing."
In Summary:
"DIY tools and quantilope in particular, is great on efficiency but it's also addressing the implicit needs within the industry and the concern for data quality/panel quality that I think are going to be discussion points of the future."
Download the one-pager now!