Events
//
quantilope
//
2022-02-02
Webinar: How to Rapidly Enhance Your Brand Pricing Strategy
(String: https://www.quantilope.com/hubfs/Q%20-%20Marketing%20internal/Blog/imagery/events/Webinar-Automated-Pricing-Research-global-blog-teaser.jpg)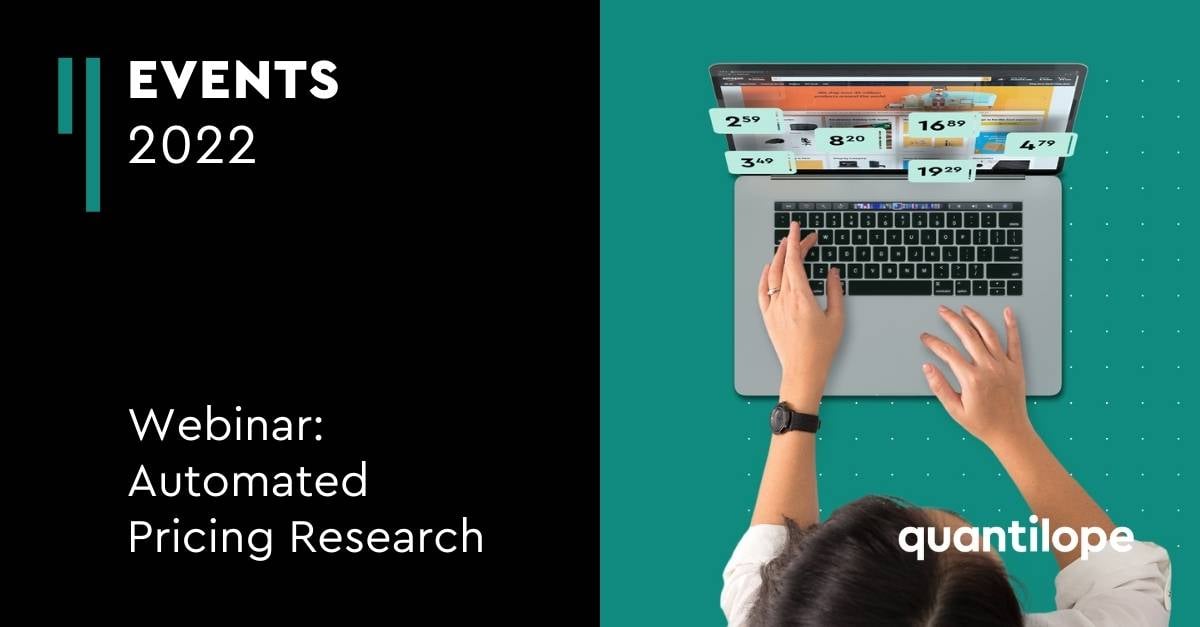 Join quantilope's webinar on March 3rd to learn how you successfully adjust your pricing strategies in order to maintain healthy profits in the face of growing inflation and increasing costs. Experience the power of automated, advanced pricing research to easily unlock price sensitivity, price perceptions and consumers' willingness to pay.
In today's constantly changing world, pricing research is becoming more essential for brands. To maintain a loyal customer base, brands must keep up with the competition by growing, shifting, and adapting aspects of their products, and price changes are no exception. Especially now, with raw material costs on the rise and a shortage of labor and supplies, a strong pricing strategy needs to be a top priority for brands in their market research initiatives.
Gain elevated insights into consumers' pricing perceptions
Accurately understanding how much consumers are willing to pay for a product or service is key to brand's success. The end result is a win-win: consumers feel their voices are heard and brands maintain (or grow) their profits amidst shrinking budgets to offset the rise in material costs. Brands who proactively invest in pricing research will be the brands that stay the most relevant and competitive as the cost of goods continues to rise.
Learn how you can leverage state-of-the-art research technology to quickly run your own pricing research projects using automated advanced methods.
There are many types of market research pricing methodologies available to insights leaders. quantilope has automated two of the most commonly leveraged: Choice-Based Conjoint Analysis and Price Sensitivity Meter/Van Westendorp. quantilope's approach to pricing methods allows brands to obtain pricing insights quicker than with other vendors and with more flexibility. Like all methods, quantilope's pricing research methodologies are fully customizable.
Join quantilope's webinar!
Join our quantilope experts as they talk with Stan Sthanunathan about the importance of pricing and how it influences consumers' behaviour. Find out how to benefit from state-of-the art automated pricing research for your brand pricing strategy. Experience a live demo to see how easy and quick you can use advanced pricing research methodologies such as Choice-Based Conjoint and Price-Sensitivity-Meter (PSM) in your daily work getting deep results within a few days. Also see how this was used to uncover consumer pricing insights for a FMCG category.
Thursday 2022, March 3
10 AM EST (New York) / 3 PM GMT (London) / 4 PM CET (Berlin) - 40 minutes
Your speakers:
Stefan Röse, Moderator and Client Development Director at quantilope
Madita Brandhorst, Senior Solution Consultant at quantilope
Plus special guest speaker - Stan Sthanunathan!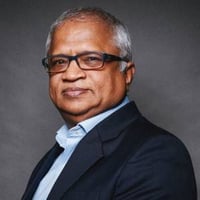 Stan is a respected industry leader with a proven track record of delivering insight-led growth strategies for businesses. He has significantly transformed the insights function of leading international brands such as Unilever and The Coca Cola Company. Stan joined quantilope as a strategic board advisor in 2021.


After registration, you will get a confirmation email including your login for the webinar (Zoom).
In case of any questions, we are happy to assist. Please contact us: events@quantilope.com
You want to learn more?
In addition to the webinar, we recommend quantilope's guide to automated pricing research.
To the guide
Get in touch with an expert