Inside the quantiverse: Meet Our Chief of Staff, Mona
(String: https://www.quantilope.com/hubfs/Copy%20of%20Template_Blog%20Banner%20.png)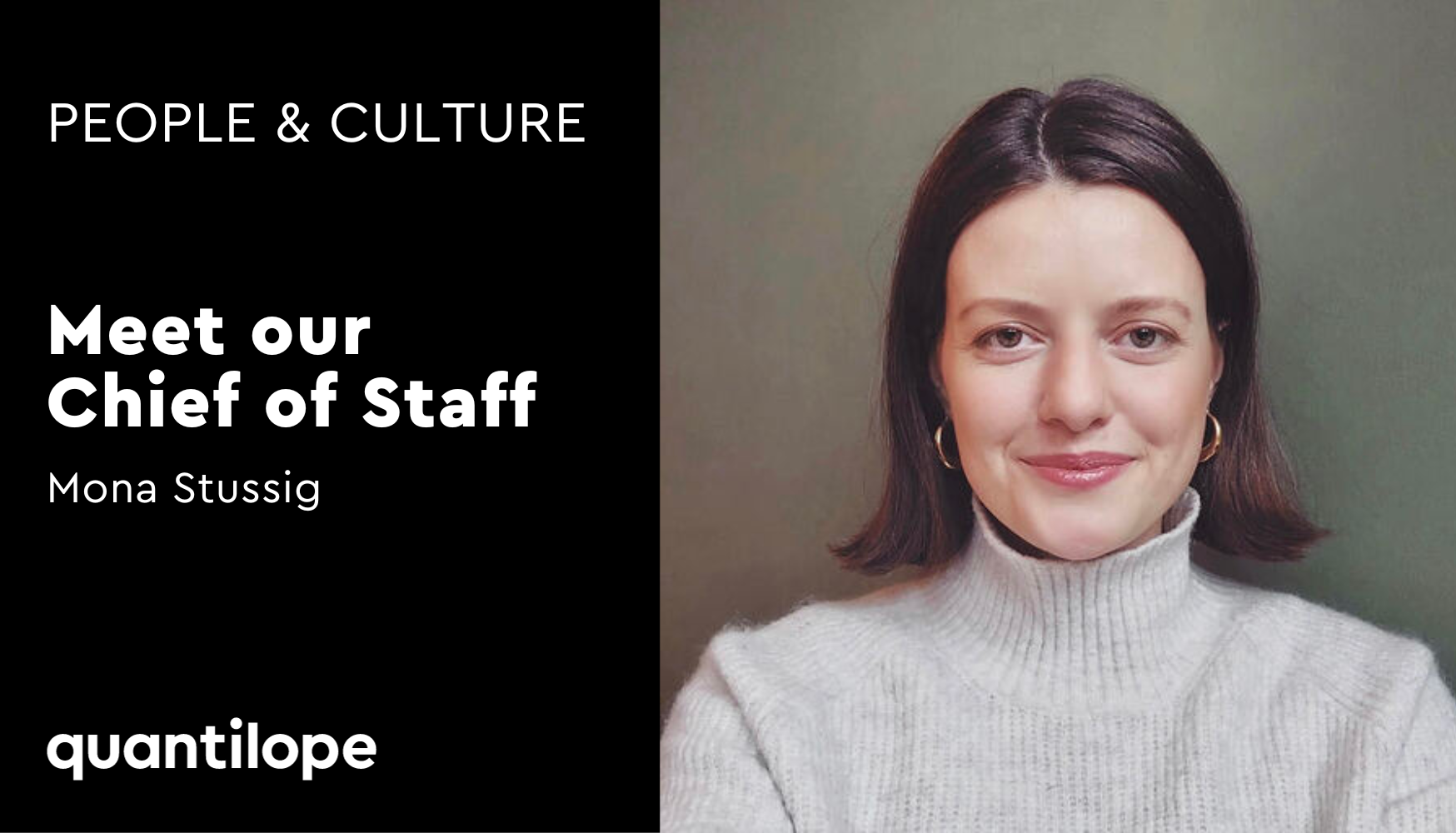 Hi, my name is Mona. I'm Chief of Staff at quantilope and have been with the company for 2 years. Before quantilope, I worked in Consulting and have gained valuable experience as a Project Manager for Business Intelligence.
💻 What are your responsibilities as Chief of Staff?
In my role as the Chief of Staff to the CEO at quantilope, I serve as a strategic collaborator for the C-Level and Leadership team. I play a crucial role in enhancing leadership effectiveness, bringing our annual strategy to life, and leading strategic, cross-functional initiatives that span across the company.


🤓 What does your day-to-day look like?
In my position, each day and week presents unique challenges depending on the ongoing projects I'm involved in. This role demands adaptability and a positive attitude toward continuous changes. Frequently addressed responsibilities include managing weekly Leadership meetings to ensure our agenda aligns with our priorities, orchestrating the company-wide OKR process, and shaping our annual strategic direction. Part of my role is stakeholder management, which translates to a substantial time commitment in meetings.
😍 What are you passionate about at work?
I am enthusiastic about exploring new topics and expanding my knowledge. Within this position, I enjoy collaborating with individuals throughout the entire organization, providing me with opportunities to work alongside a diverse range of colleagues. Being a Chief of Staff allows for a significant influence on the organization's direction and outcomes.


🚀 What advice would you give to someone aspiring to become a Chief of Staff?
In my view, the role of Chief of Staff is best pursued with prior work experience. Having a background in consulting proves invaluable as it provides the fundamental skills necessary, such as prioritization, project management, adeptness under high-pressure situations, and effective stakeholder management.


Alternatively, you can embark on your Chief of Staff journey by joining a startup as a Founders Associate and acquiring the role's expertise from scratch. In essence, this position is well-suited for people who enjoy being a generalist, are doers with a hands-on mentality, and enjoy working autonomously.
quantilope stands for innovation and a unique culture with an international working environment with team members from Europe and the US. I value our transparent communication, which fosters trust and open collaboration and forms the basis for a strong global team in this high-growth environment. Consistent feedback loops ensure our continuous growth and improvement and spur us on to even greater achievements.
Get in touch to learn more about quantilope!