Blog
//
quantilope
//
2021-25-11
quantilope ranks among Germany's fastest growing tech companies
(String: https://www.quantilope.com/hubfs/Q%20-%20Marketing%20internal/Blog/imagery/company-news/Deloitte-2021-11.jpg)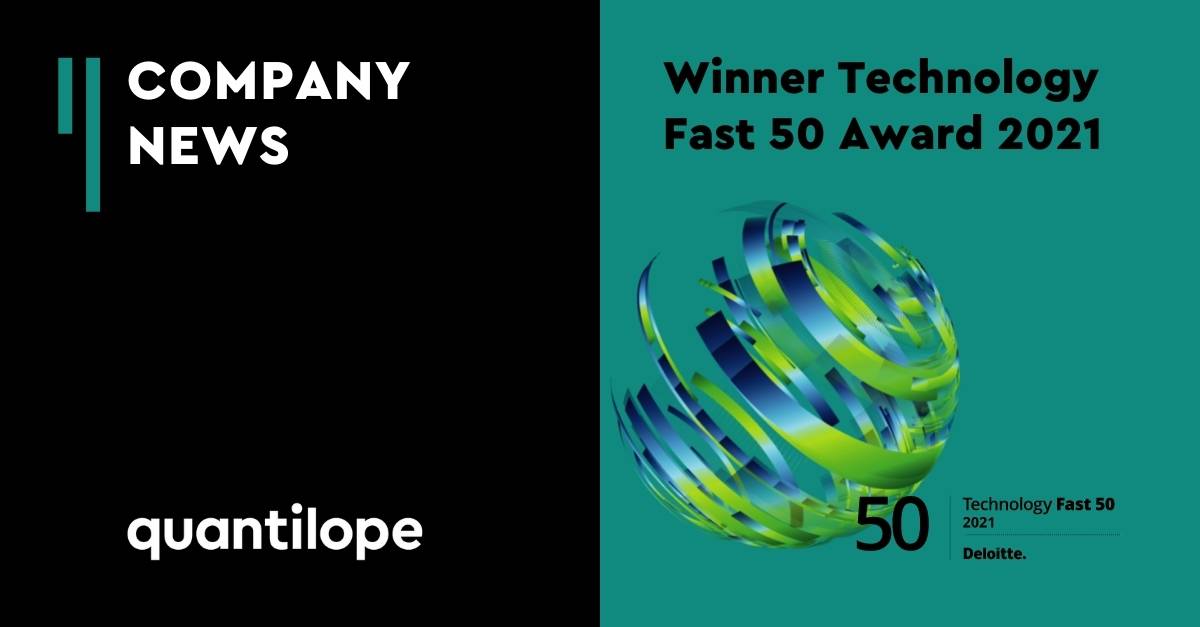 quantilope has been honored with Deloitte's Technology Fast 50 Award for the third time in a row! Our Insights Automation platform has propelled the company again into Germany's Top 50 fastest growing technology companies. quantilope has even climbed seven places since last year, now ranking 11th place.
With the distinguished award, Deloitte honors the 50 growth champions of the tech industry, based on their percentage revenue growth over the past four years. Earning a place on the Tech Fast 50 list is a source of great pride for us. Thanks to all teams and partners for this feedback! We are on course for international growth, empowering brands globally to quickly and deeply understand crucial consumer needs and motivations. quantilope is the workspace for cutting-edge market research.
"quantilope shows with its product and services, how brands leverage high quality consumer insights to shape a competitive and sustainable future through the help of modern technology."

Dr. Andreas Gentner
Partner and Head of Technology, Media & Telecommunications EMEA at Deloitte

Experience the new dimension of consumer insights with quantilope.


Get in touch with our experts and learn how you can benefit from innovative insights automation technology for your daily research work.
Get in touch with quantilope