Video calling booms in Lockdown
(String: https://www.quantilope.com/hubfs/Copy%20of%20Copy%20of%20Blog%20Logo%20Left%20%286%29.png)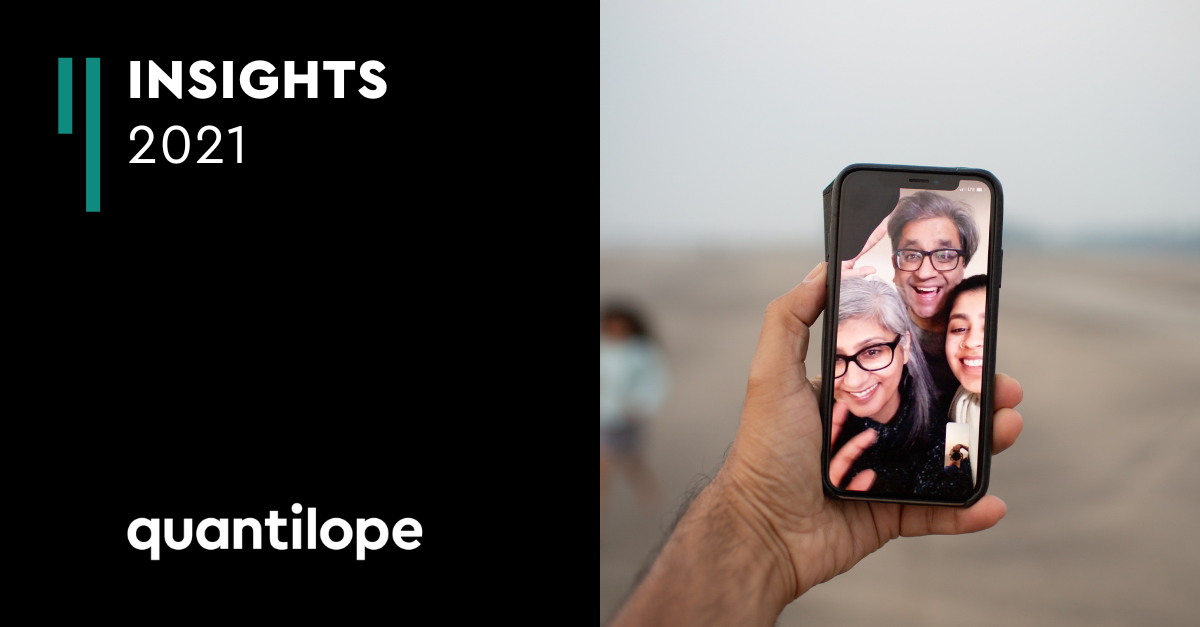 Starved of face-to-face social contact in these lockdown times, we have quickly turned to video as our favoured form of communication. And this has some surprising benefits for some people.
Hands up who had heard of Zoom before last month? How about Houseparty? Chances are that if you hadn't already been using the former for online video meetings, or you're not a millennial or teenager, both of these video chat platforms are relatively new to you. Yet seemingly overnight they have become crucial to our work and social life and have entered our vocabulary in the same way that 'to Google' or 'to Skype' have become acceptable verbs ('would you like to Zoom tonight?') And we're not just video calling for chats or meetings; activities we usually do in person are moving online - choirs, book clubs, drinks with friends and pub quizzes mean our social lives can be busier than ever even though we're not leaving our homes.
‍
To some extent, we're becoming comfortable with video calling because we don't have any option: if we want to see people outside our own household, we have to do it on video. This has been most strikingly evident amongst older people, who might not be au fait with the technology but are quickly getting to grips with it so that they can connect with others. The learning process is a chance in itself to connect, the younger generation teaching the older how to use video calling services. Particularly touching is the way this has brought together grandparents and grandchildren, or parents and children who live apart, in the form of bedtime stories via video.
Even those who until now avoided video calling have become more comfortable in front of the camera, and people who dislike phone calls report feeling more at ease with video. Tara Nurin is one such example: a fear of small talk meant she used to avoid phoning people, but now she can video call she says it's more like a face-to-face social engagement: "It's a time where my friends and I are putting aside everything else and choosing to socially communicate with each other. Now that we can't go anywhere, I'm super comfortable with it."
Perhaps conversation flows more easily when you can see a person – perhaps we're less distracted and more prepared to give our full attention to the conversation. Perhaps we project a more authentic version of ourselves if we're having a drink or dinner with someone online, or getting stuck into a pub quiz. Perhaps we simply enjoy being seen by others as much as we like seeing them, and our increasing familiarity with video overtime means that this is now a much more natural way to communicate if we can't see people in person.
Whatever the reasons are that video calling has taken off, it looks set to stay for at least a few weeks yet. And who knows, perhaps it will change the way we catch up with people forever.
Get in touch with an expert