What Is Key Driver Analysis and How to Use it in Your Customer Research
(String: https://www.quantilope.com/hubfs/MRX%20Glossary%20-%202%20%281%29.png)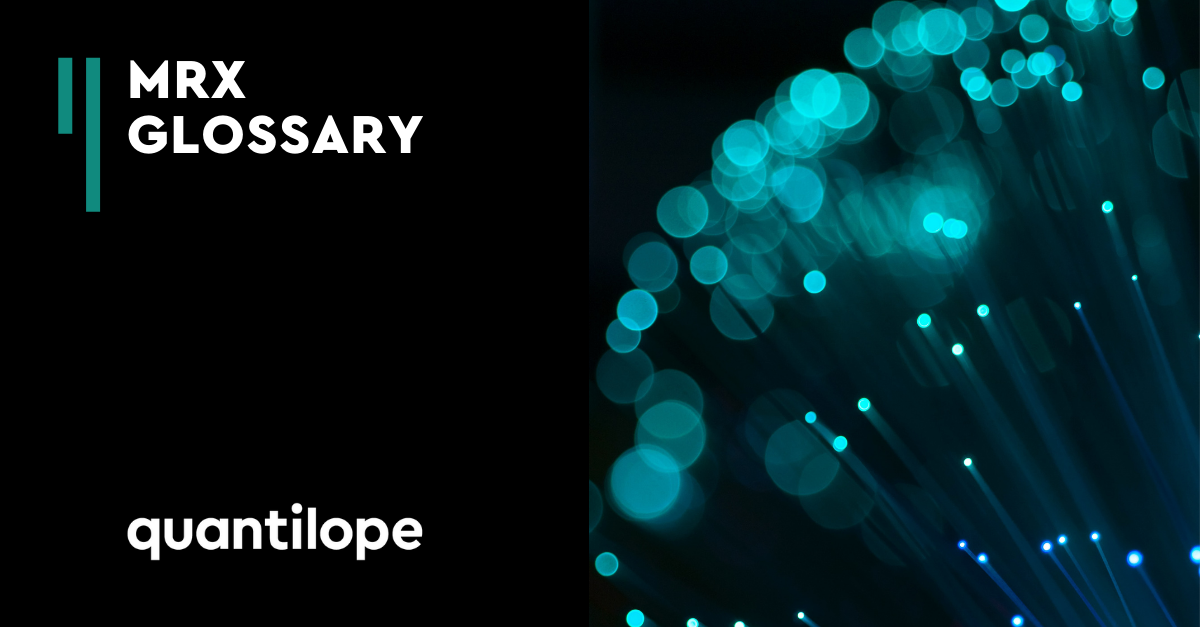 In this blog post, learn what a Key Driver Analysis is, when to use one, how a KDA can be beneficial to your research, and how quantilope can help.
---
Table of Contents:
What is Key Driver Analysis?
Consumers can be a fickle lot, devoted to a brand one moment and dropping it for the shiny new arrival on the market the next. Brands that are enjoying their moment in the sun can be forgiven for believing they've cracked the formula for customer satisfaction, only to find that while their brand hasn't changed, their customers' values have. Some brands find that part of their offer goes down well with consumers, while in other areas their competitors have the edge.
Key Driver Analysis gets to the heart of why consumers make the choices they do - in other words, what drives their behaviors and attitudes.
When should I use Key Driver Analysis?
Key Driver Analysis is an invaluable way of diving below the surface of customer behavior. You might already know how your customers behave in a category, or how they have reacted to your own brand or marketing activity, but Key Driver Analysis will reveal which specific factors determine what customers choose to do. The factors that contribute to customer behavior and overall satisfaction are wide-ranging and varied, but depending on your area of business they might include price, reliability, expertise, brand image, availability, convenience, quality, packaging, customer service, ethics, online offers, and brick and mortar presence. Potential drivers will also be category-specific (e.g. in telecoms: coverage, friends on the same network, and availability of 5G).
Some of the metrics and areas where Key Driver Analysis excels are:
Customer Satisfaction

Which factors drive overall satisfaction and what is the relative importance of each factor in achieving satisfaction?

Customer loyalty and retention

Which are the key drivers that result in customers sticking with a brand?

Audience expansion

Which potential drivers will attract new customers?

Positioning

Which elements of a brand should be highlighted to drive appeal? Which factors of the current offer need to be addressed?

New product/concept/advertising testing

Which elements of the proposed offer or communication are most persuasive?

Purchase intent

Which elements of a brand are most likely to result in a purchase?

Likelihood to recommend/NPS (Net Promoter Score)

Which factors are instrumental in driving customer recommendation?
What are the advantages of Key Driver Analysis and what will it show me?
Key Driver Analysis will help you to understand your brand better by exploring how the different elements within it contribute to its performance. Armed with this knowledge, you will be in a good position to leverage different parts of your offer to maximize its appeal, popularity, and profitability.
The way Key Driver Analysis works is by measuring the relative importance of independent variables (in other words potential drivers) in contributing to dependent variables or outcome variables (behavior such as customer satisfaction, customer loyalty, NPS and purchase intent). This can be done at both a category and brand level so that the importance of potential drivers are understood in relation to the competitive set as well as to your brand specifically.
Independent variables are not always discrete measurements, so KDA can also look more closely at the strength of the relationship between those potential drivers. Both direct and indirect drivers will exist, the direct drivers driving behavior and the indirect drivers feeding into direct drivers. For example, 'convenience' (a direct driver of behavior) could be made up of a number of indirect drivers such as distribution, prior knowledge of the brand, or ease of ordering online. In addition, the perception of convenience may well differ by customer type so a segmentation of customers - by demographics or any other respondent criteria - can be done to help understand different customer mindsets.
For example, market research into phone brands might find that a main driver of customer loyalty is brand reputation. But reputation can encompass a number of factors, including advertising, how efficiently its customer service resolves problems, and how friends talk about the brand. Research might also find that pricing is important to customer satisfaction, particularly amongst younger customers - but its relative importance might not be quite so high when compared with the potential for frequent upgrades or availability of 5G.
Not only can KDA be done to analyze the existing landscape of a brand or category, but it can also predict outcome variables if a certain action is taken. For example, satisfaction scores might increase or decrease depending on how the pricing or packaging of a product is tweaked. This helps decisions around which elements of an offer should be leveraged for optimal positioning.
How can quantilope help me with Key Driver Analysis?
quantilope's automated key driver analysis makes your market research fast and reliable. It is designed to show how and why different variables correlate with each other and it provides suggestions for how to best use satisfaction scores and other insights for your business.
All you need to do is select the drivers that you're interested in measuring and the behavior you would like to explore. You can then either apply this to survey data you've already collected or run a dedicated study. quantilope's KDA tool will rank the importance of drivers in terms of how they contribute to the behavior of interest, and its importance-performance matrix indicates how highly respondents rate the performance of the brand or company on each driver.
To see quantilope's KDA in action, read what drives satisfaction in the smart watch market.


To learn more on quantilope's Key Driver Analysis tool get in touch below:
Get in touch to learn more!