How Consumers Choose the Best Credit Card for Their Wallet
(String: https://www.quantilope.com/hubfs/Credit%20Card%20Study%20Cover.png)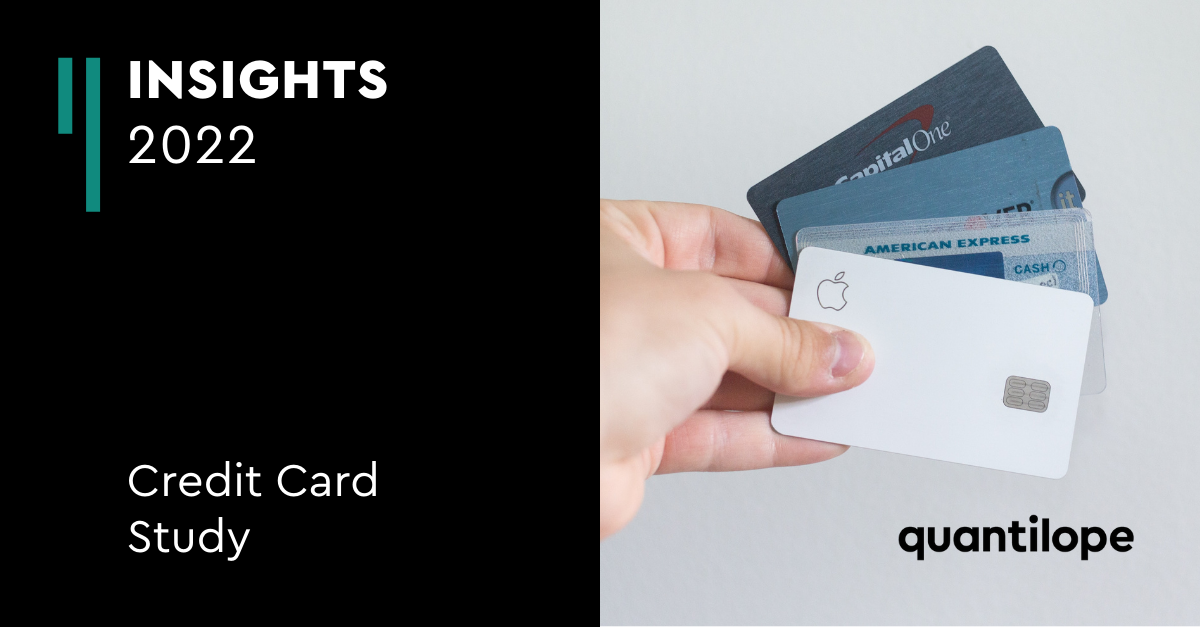 quantilope's Credit Card syndicated study explores how 385 US consumers went about choosing their credit card(s), the most sought benefits of a card, and future credit card expectations.
In today's financial market there is an overwhelming number of credit card options available to consumers: travel reward cards, gas perk cards, international cards, cash-back cards, and the list goes on. So how do US consumers navigate all these options to choose the best card for them and their wallets?
In this study, quantilope's MaxDiff method uncovers the most/least important factors consumers took into consideration when choosing their most frequently used credit card. These are factors such as trusted company name, rewards/perks, credit limits, and more. The study also asks consumers about current card usage (number of cards owned, card affiliations, etc.) as well as future credit card plans (opening a new card and what benefits they would most want).
Curious about credit card insights, including how some insights differ among generations? Dive into all the data by accessing the complete Credit Card Insights Dashboard below:
Access the Insights Dashboard now!