Consumer NOW Index - wave 2
(String: https://www.quantilope.com/hubfs/Q%20-%20Marketing%20internal/Blog/imagery/insight-studies/quantilope-consumer-now-clean.jpg)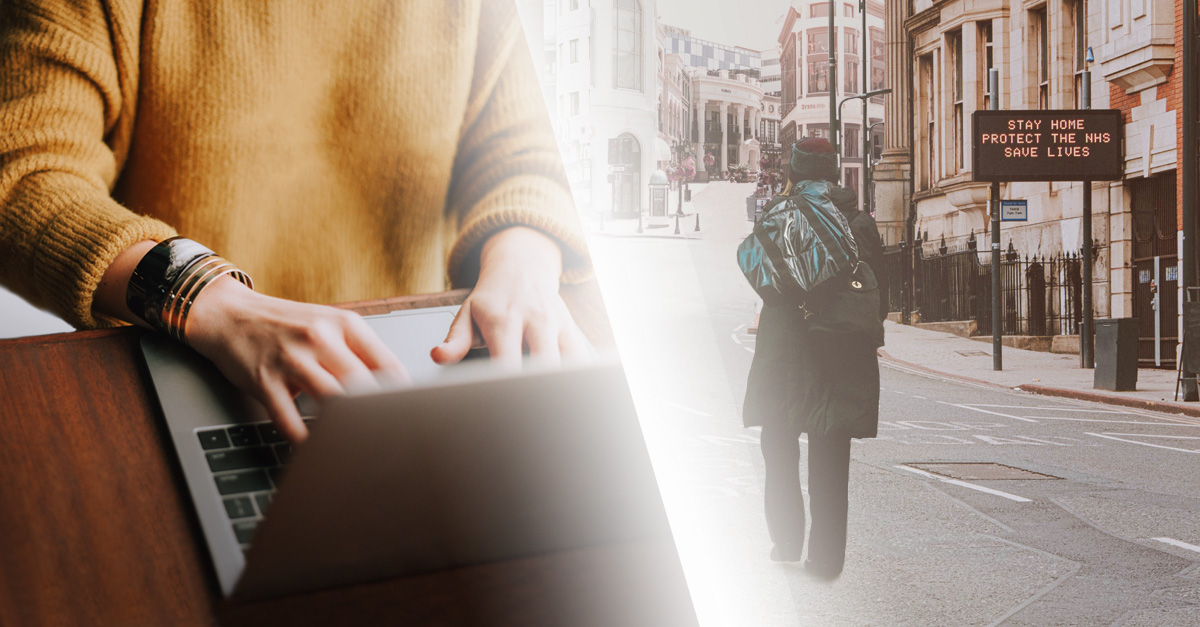 Last week, quantilope launched the Consumer NOW Index, an automated weekly tracker monitoring the reactions and adjustments to changing micro and macro events impacting individual lives, families, work, health, and a general sense of self. The tracker includes 1200 consumers from the the UK, Germany, and the US.

Below, we review results from wave two of the tracker with a focus on German insights.
What is the current consumer mood?
Contrary to expectations about the impact of coronavirus on daily life, consumer sentiment remained relatively positive throughout the first two waves. 46 percent of German consumers stated that they currently feel "very positive" or "somewhat positive". Nevertheless, almost a quarter are also dissatisfied with the situation.
A look at the unconscious associations gives a deeper insight into the feelings of the consumers. Respondents currently feel feelings of reason, discipline, strength, control and trust. In contrast, feelings of light-heartedness, adventure, variety, spontaneity and freedom are not strongly developed.
Both offer opportunities for marketers: Companies with the appropriate product range can offer messaging that ties with the current motives of "reason". In addition, unfulfilled needs for "light-heartedness" offer an opportunity in communication for almost all industries.
What challenges do consumers currently experience?
Consumers feel isolated, worry about their health, are bored and have less opportunity to do something good for themselves - especially younger consumers (generation Z and millennials) experience this as a major challenge. The driver analysis based on the current mood of consumers also shows that self-care has a strong influence on their current well-being. Relaxation, sleep, the purchase of cosmetics, healthy food and sports are the strongest drivers of the current mood.
These challenges can be addressed by telling consumers how their own offerings help against isolation, boredom and lack of pampering.
How is consumer behavior changing?
People are listening to the government's appeals: Significantly more consumers report that they are currently staying at home and are washing their hands more often.
In the technology sector, social media, games and streaming services are experiencing the greatest increase in usage, especially within the generation Z (18-24). Companies from this sector should focus their communications on this younger target group in particular.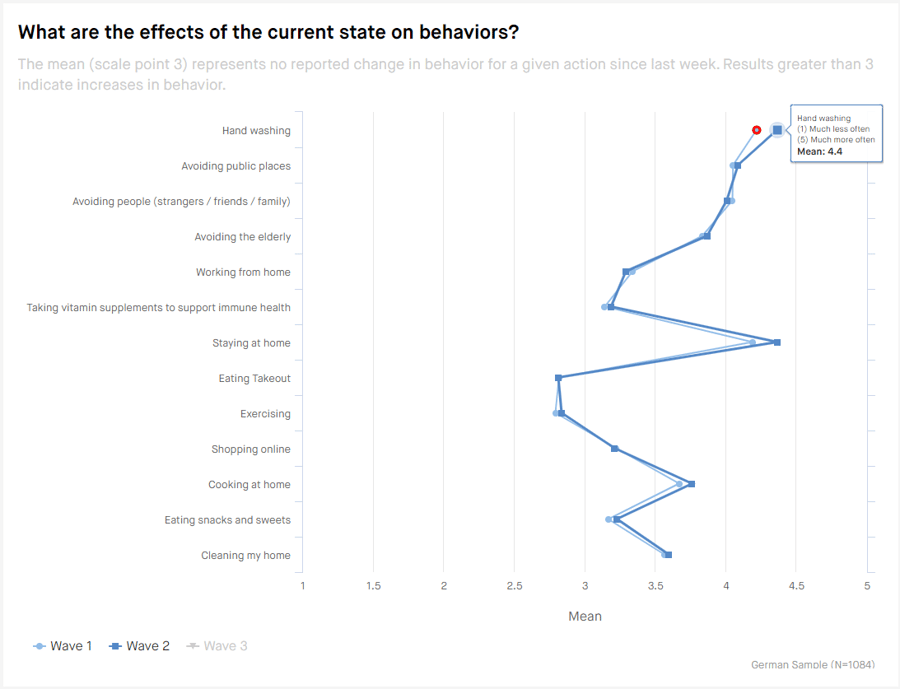 What influence does the situation have on purchase behaviour?
The most important products for consumers are fresh food, soap, bread, frozen food and dairy products. Less important are non-essential products (e.g. alcoholic beverages, make-up).
The same can be seen in purchasing behaviour - in particular the purchase of hygiene products (e.g. toothpaste, shampoo, soap) increased significantly in wave 2 (by 6.6 percent). The MaxDiff, provides an evaluation of preferences showing that hand soap was significantly rated as less important in wave 2. Disinfectants, water bottles and bread on the other hand are significantly more important in wave 2 than in wave 1.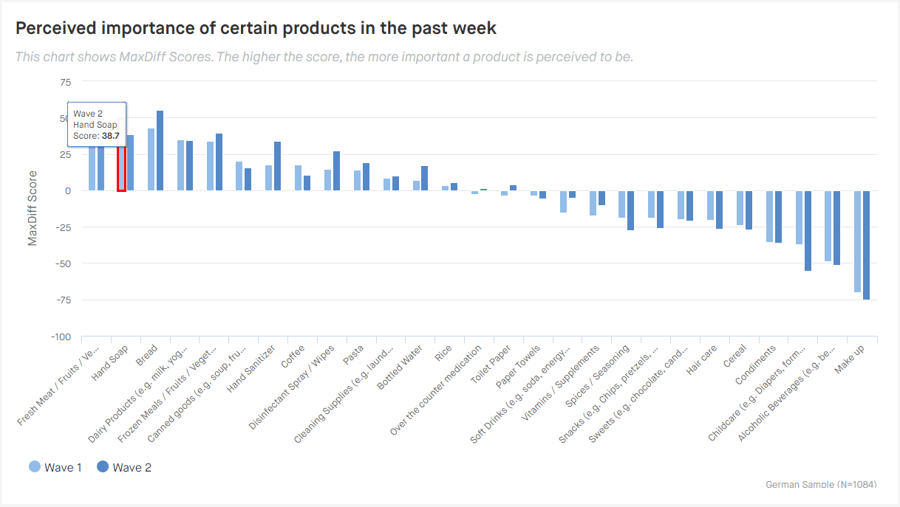 A global comparison also shows differences here: disinfectants and cleaning agents are rated as important, especially in America. Fresh food and dairy products are significantly more important in Germany and the UK than in the US. Bread is particularly important in Germany.
As a marketer, it is important to pay attention to how these important aspects of the products shift over time. While fresh food and hygiene products seem essential to consumers today, priorities are likely to change as consumers become accustomed to and adapt to the new situation.
Click here for the free Insights Dashboard: Consumer NOW Index
We recommend opening it on a large screen.
Here you can access the post about the US-specific insights and dashboard.
Request your own Consumer Now Index.