How do 13 fast-food brands rank among consumers?
(String: https://www.quantilope.com/hubfs/Q%20-%20Marketing%20internal/Blog/imagery/insight-studies/fastfood%20image.jpg)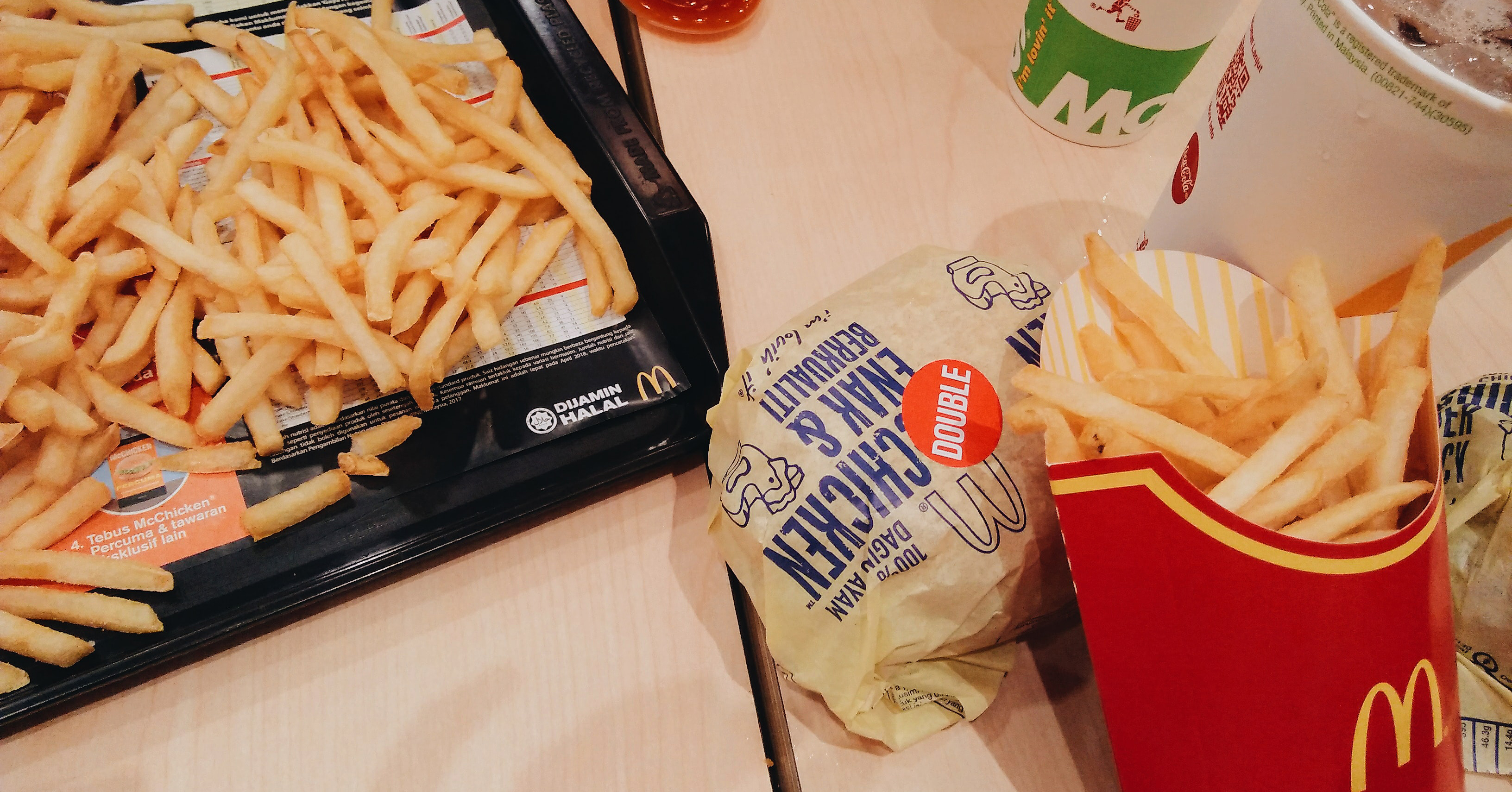 Although McDonald's vs. Burger King has arguably been the biggest fast-food rivalry in recent years, Chick-fil-A beats them both as the most preferred fast-food brand among US consumers. Thirty-six percent of consumers report Chick-fil-A a their favorite fast-food brand, followed by 32 percent who chose McDonald's, and 21 percent who prefer Subway the most. Only 11 percent of consumers chose Domino's as their favorite.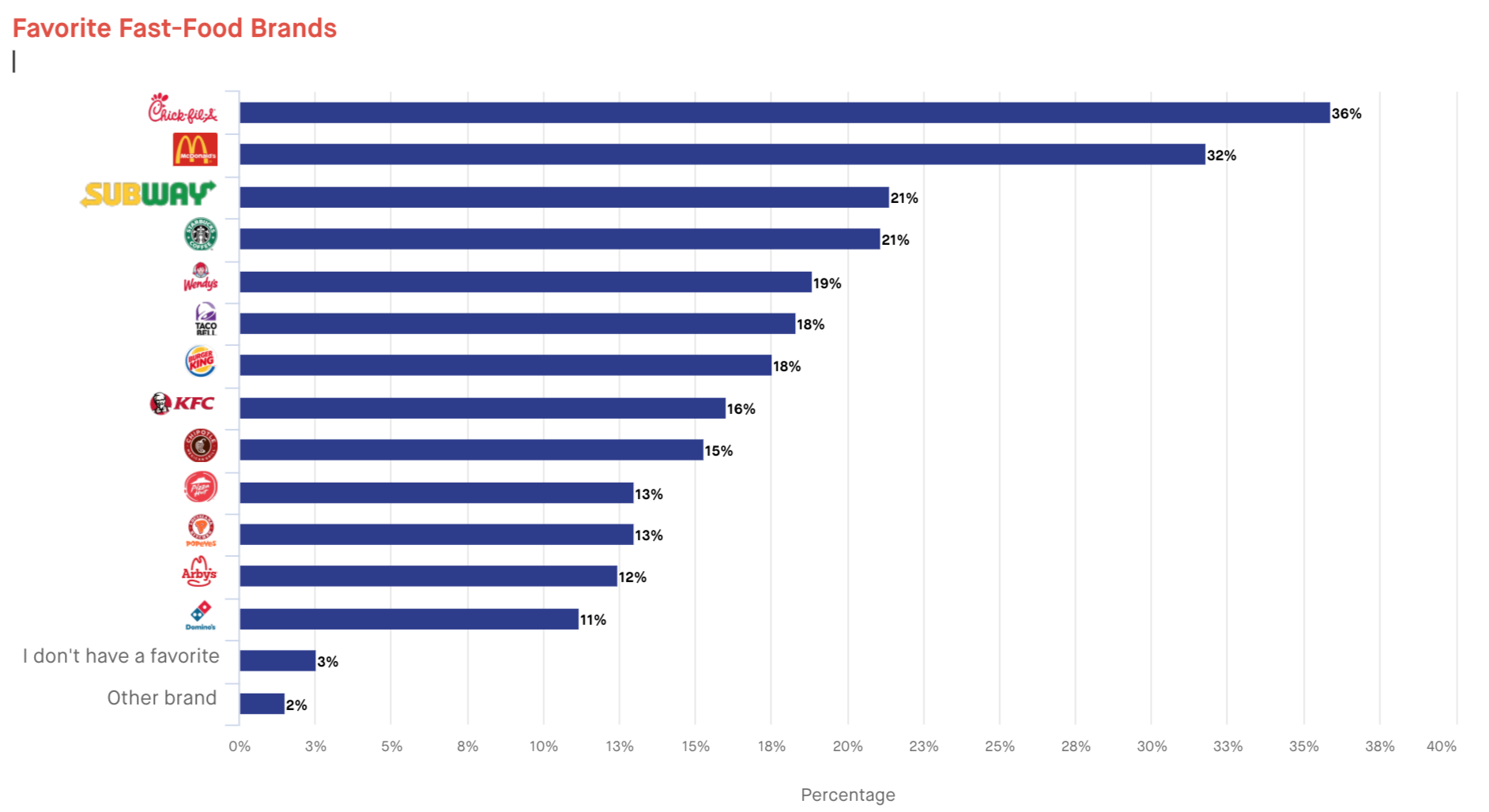 With many fast-food restaurants offering similar menu options we wanted to uncover what influences a consumer to pick one restaurant over the other. To do so, we ran a MaxDiff test tracking 13 different factors impacting a consumer's choice on where to eat.
It's not a shock that 'quality of food' is the most important factor influencing a consumer's choice on choosing a fast-food restaurant. 'Quality of food,' is followed by 'will satisfy a craving,' and 'strong food safety track record,' as the second and third most important factor. While 'cost of food' does not make it into the top three factors, it is considered the fourth most important aspect for deciding where to eat. Conversely, 'positive reviews on social media' was among the least important factors for consumers. Alongside this is 'how busy the store is' and whether it is 'child-friendly', each of which have the least influence on consumer choice.

From the MaxDiff results we recommend that brands use the top factors to inform their messaging to consumers with a focus on high quality ingredients and taste.

The top two responses when asked "what would encourage you to eat more fast food?" are 'discounts/deals/promotions' (42 percent) and 'free delivery' (33 percent). To reach consumers with new offerings and promotions we found that TV ads are the most effective while a brand's mobile app is the least effective way to garner attention.
Regardless of social distancing norms that have changed the ways that consumers get their food we found that only 36 percent of consumers are likely to use delivery to get their fast-food, 24 percent are undecided, and 40 percent are unlikely to. Added delivery expense is the most common disincentive for consumers to use delivery. This may put some brands in a bind as take-out food is currently the only option for most US locations. As consumers are hesitant to pay a delivery fee, we recommend fast-food restaurants consider following in the steps of brands like McDonald's and Subway who now offer free delivery for a limited time.


View the entire Insights Dashboard now for additional insights and the complete data set.
Access the full Insights Dashboard now!