A Simple Look into the Minds of Consumers
(String: https://cdn2.hubspot.net/hubfs/3037742/quality-speed-control-learn_EN.png)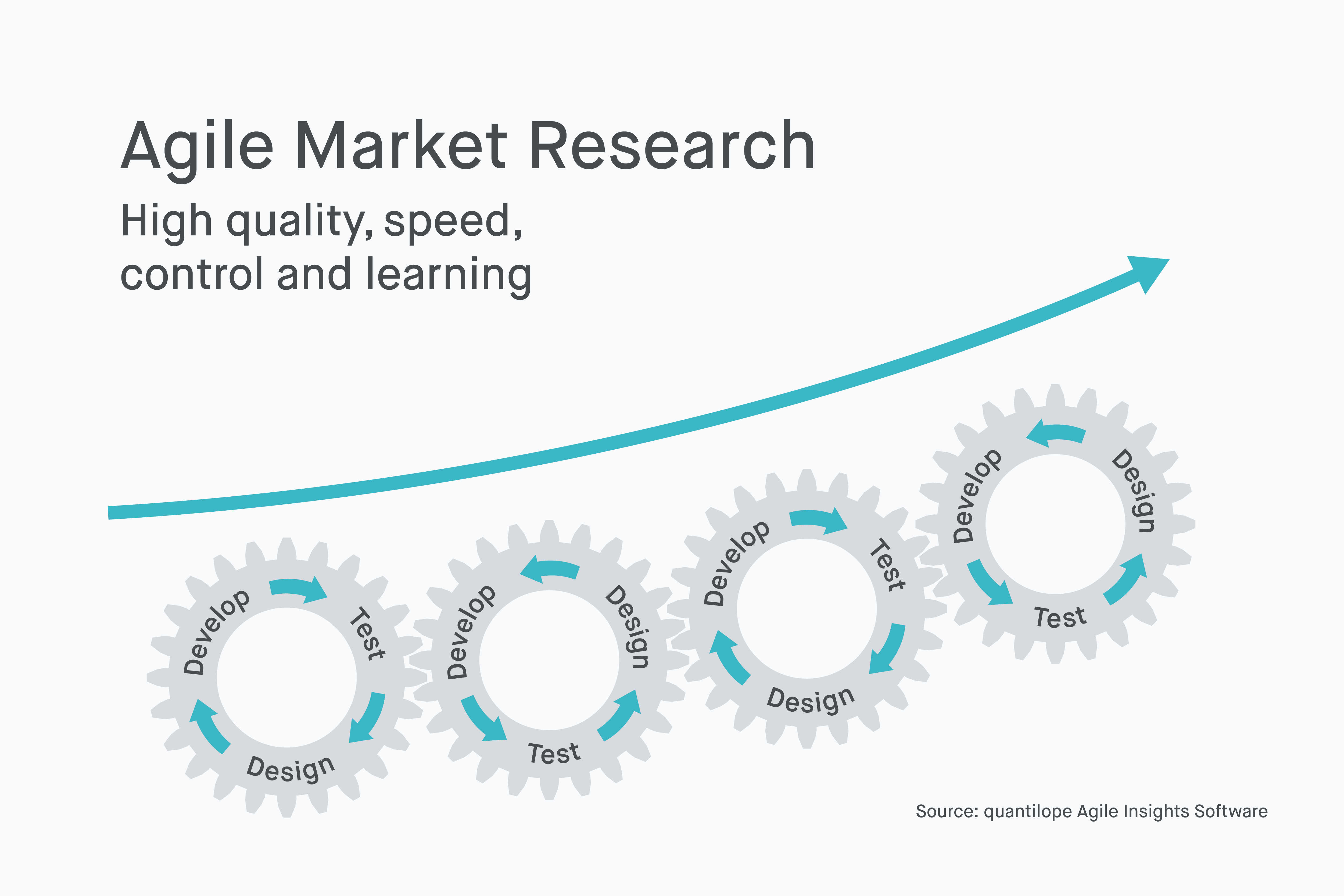 Closer to the customer than ever thanks to proven methods and modern technology
We have come to a new generation of consumer insights. Modern technology and new software let companies and institutes keep up with the new pace – and get top-quality results.
Whether it's decisions about new product or packaging selections, strength/weakness analyses for brands, advertising effect research, customer satisfaction analyses or price tests – valid consumer insights derived from market research are crucial for the success of competent marketing decisions. At the same time, many budgets are shrinking while the pace is accelerating. Market researchers are subject to this resulting high pressure every day, which can often lead to frustration. Because this can no longer be mapped with traditional methods.

Agile times require agile insights
New software solutions and modern, digital technology are the key to keeping a balance between speed, quantity and quality. Thanks to the Agile Insights Software that accompanies the entire market research process, numerous questions can now be answered in just a few hours and even be tested simultaneously.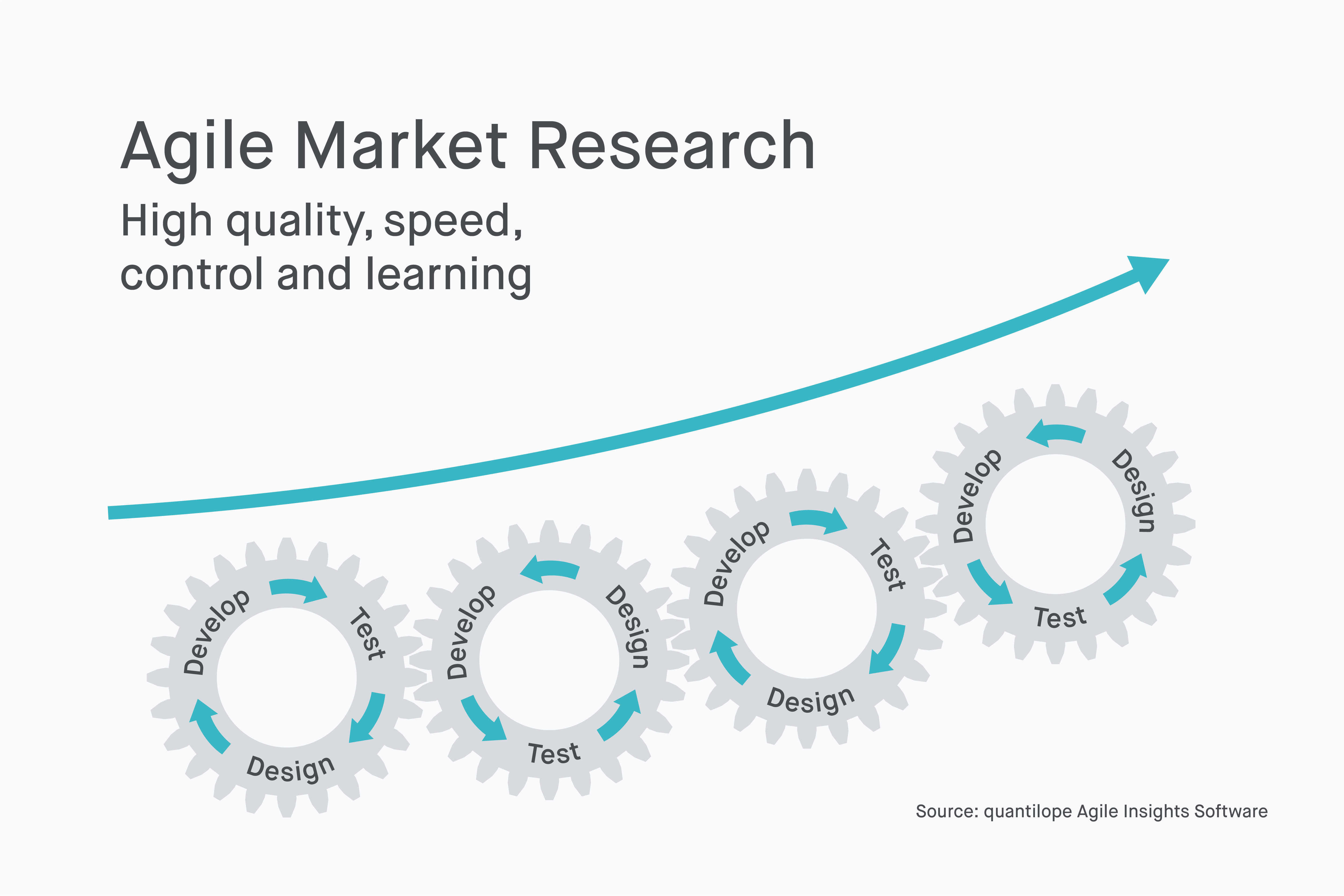 The four crucial benefits of Agile Insights Software:
1. Speed
Agility is one of the most important success factors for top managers in Germany. The new technologies and automated market research tool make it possible to answer questions quickly with the highest customer focus. By now, even more complex, short-term surveys can be mapped within just a few hours. For insights in market research, the new chronology is "in real time", namely with the click of a button.
2. Quantity
The type of branding changes with digitization. The proportion of marketing decisions based on current collected data is growing dynamically. Marketers now want to test elements from their marketing mix and analyze consumer needs on a daily basis. The proven methods of market research – e.g. implicit methods, monadic experiments, driver analyses, PSM to conjoint – make it possible to address a much greater number of questions simultaneously. Thanks to Agile Insights Software, dozens of advertising materials can be evaluated simultaneously and in real time to determine their potential for success.
This is how companies are discovering the most effective path into the customers' minds and can respond quickly to changes in the market. They move the customer into the center of the marketing process at a much earlier stage. As a result, expensive mistakes can be prevented early on.
Progressive sectors such as the automotive industry, for example, evaluate their designs very early and continuously throughout the process – with the help of automated, implicit design tests. The consumer goods industry also performs automated tests on its designs in the early development stages and can then adjust them successfully in the right places.
3. Analytical competence & quality
To succeed in branding in times of shifting customer preferences, the methodically established results of market research are particularly valuable and often crucial for success. This applies to industries with high purchase or innovation frequency, such as consumer electronics, media and telecommunications as much as in sectors with supposedly firm traditions, such as banks, consultation and insurances by now. At the push of a button, automated market research offers the user a safe, methodically pure and flawless result that includes significance testing, automated data cleaning and precise quotas for representative results.
4. Optimal visualization of results with modern charting
Modern Agile Insights Software also excels with the optimal visual presentation of its results. The finished charts and interactive graphics provided by the system help market researchers in businesses and institutes with their consultations and eliminate the need to "dress up" the report.
Modern market research software – a great opportunity for market researchers in the digital transformation
End-to-end software for the agile collection of insights empowers market researchers in their crucial role. Rather than delay company processes, Agile Insights Software continuously accompanies the marketing phases and always stays up to date. Companies that master this market-oriented agile process already successfully distinguish themselves from the competition. We have never been closer to the customer than we are today.
Free trial of the Agile Insights Software